How to Maximize Your Digital Marketing ROI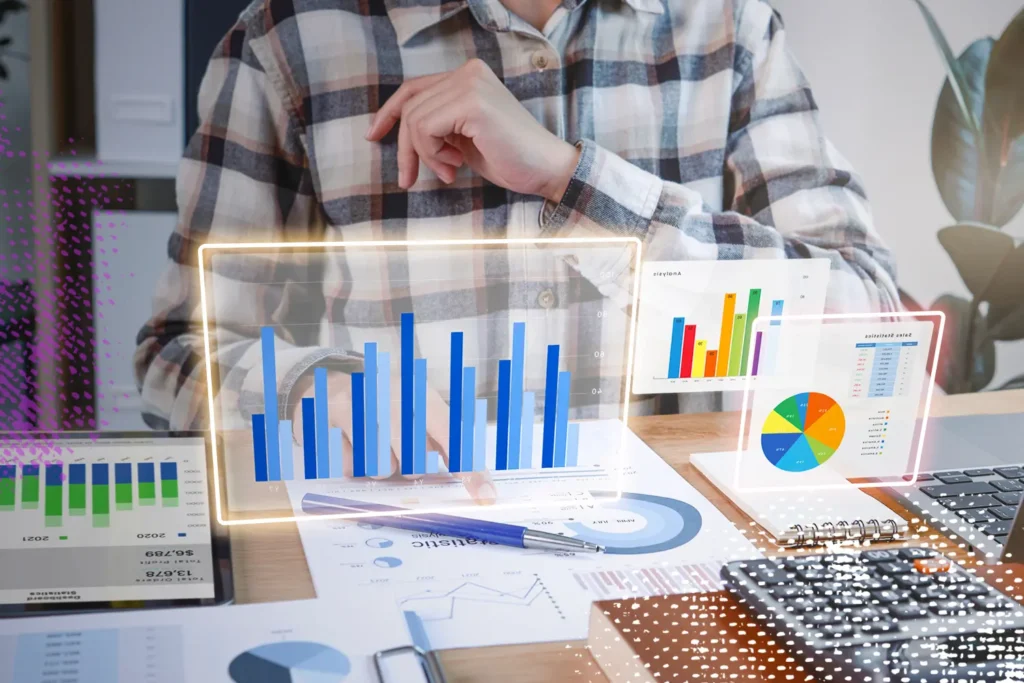 As more people are attracted to venturing online, there is a greater need to learn the value of Digital Marketing and its role in maximizing your ROI. 
More and more brands now rely on digital marketing. It is a cost-effective strategy that can help establish a strong online presence, foster engagement, and drive conversions. Anyone serious about growing a business would benefit from running a
digital marketing campaign
. However, to make the most of its benefits, there are steps that you need to take to maximize your digital marketing ROI. Read on to know how you can get this done.
Tips to Maximize Your Digital Marketing ROI
1. Know the Right Metrics to Monitor
You have to know the right metrics to measure. Do not focus on
vanity metrics
as these are data that may seem good to look at, but reflect empty measurements that won't add value to your campaign. Instead, focus on actionable metrics. These are the data that can help you make decisions and reach your business goals.
2.
Identify Areas for Improvement
One important use of digital marketing metrics is identifying areas that can still be improved. An example of this is the user journey reflected by your data. The user journey will show the behavior of your web visitors. It will also show how easy it is for them to engage in or complete transactions. If data suggests that it takes several clicks before conversion is made out of a visit, it is important to implement modifications on simplifying the website journey.
Areas of improvement open opportunities to streamline processes so that the journey from awareness to conversion would be straightforward and eventually impact your ROI.
3. Create Audience-Specific Content
Content has always been a vital element of a Digital Marketing campaign. However, it's not enough to develop content regularly and share it with your audience. You have to make sure that the content you'll create for your brand will impact your target audience.
Remember, there is already a lot of content available online. Do not bombard your audience with articles and posts that are not useful and interesting for them. Your
content marketing strategy
should make your brand stand out, provide value to the online experience, and help your brand create personal connections.
4. Assess Your Brand Messaging
To maximize your conversions and revenue, your brand messaging should be able to connect with potential customers. How does your brand voice affect your audience? Revisit your strategies and create copies that use the language of your audience so you can speak to them and build connections.
5. Explore New Channels
There are lots of online platforms that you can use to raise brand awareness. Although, you don't have to use every channel available at the same time. Actively look for which platform works best for your brand. Limiting brand exposure to one or two channels may mean that you are losing the opportunity to connect with leads that can convert into sales.
Experiment with other channels and evaluate the engagement that you are getting. The right platform can connect you to potential customers and prevent waste of effort and time. You may also explore paid channels if you want to improve your results significantly.
Online channels present opportunities for brands to maximize their digital marketing ROI. However, it is important to optimize strategies and test their effectiveness to ensure no effort, time, or money will be wasted. It is not impossible to make the most of your online exposure especially if your strategies are aligned with your goals.
Want to maximize your campaign and increase your Digital Marketing ROI? Check out M2.0 Communications' range of services to know how we can help you.
M2.0 Communications is a PR agency based in the Philippines that specializes in digital PR, stakeholder management, digital and social media marketing, influencer strategy, and media analytics.
Find out more about what we do by visiting our featured case studies.