In the fast-paced and ever-evolving world of digital marketing, where attention is a rare commodity, only the most ingenious and captivating campaigns manage to stand out from the noise. That is to say, making a great digital marketing campaign isn't easy.
Doing so means making an impact—not just within the company but also on the audience you're hoping to reach.
From awe-inspiring video campaigns that went viral to strategic social media masterstrokes that engaged audiences on a profound level, these campaigns showcase the power of digital marketing when wielded by talented minds. There are more moving parts to it than you might think.
1. Dove's Real Beauty Campaign
When it was first rolled out, Dove's Real Beauty campaign sparked a conversation by making the decision to showcase different women with various shapes and skin colors.
By uplifting and empowering these body types, Dove was able to stay true to their core messaging while sparking a meaningful conversation that would eventually go on to impact modern PR as a whole.
2. Oreo's "You Can Still Dunk in the Dark" Campaign
"Twist, Lick, Dunk" is one of Oreo's most memorable taglines to this day. Originating in 1987, the cookie brand has been putting it to good use for nearly 40 years now. However, despite how long it's been around, it never seems to get old.
In 2013, during the Super Bowl, the unexpected happened: a power outage at the Superdome. Oreo saw this as a golden opportunity to comment on the situation, showing its consumers that they continue to be on top of everything. They rolled out a tweet with a new twist on the old classic: "Power out? No problem. You can still dunk in the dark."
3. Heineken's "Cheers to All" Campaign
In a similar approach as the above Dove campaign, Heineken decided to confront cultural norms and expectations to spark conversations about their product.
Their video with the theme "Cheers to All" showcased a subversion of societal standards at the time. That is, it simply included a woman ordering a beer, along with a man ordering a cocktail. In breaking the stereotype, it ended up getting over 800,000 views on YouTube and successfully showing that anyone can drink Heineken.
4. Red Bull's Innovative Sporting Events
Red Bull has proven time and again that they have a strong mastery over events management. These include not only the sporting events they are known for but also events related to music and other interests specific to their community.
This is one of their strengths: knowing what their audience wants. With a strong understanding of what their customers and followers love, they organize events tailored to their fanbase.
One such example is #StompingGround. Red Bull repurposed an abandoned construction site and turned it into a BMX dirt course. It was exactly what their audience wanted while staying true to their branding.
5. UNIQLO's "Uncover" Campaign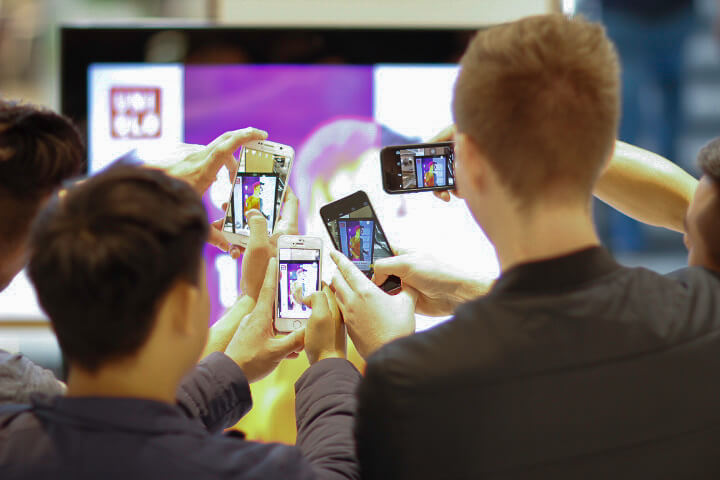 To introduce and educate potential customers about their HEATTECH technology, UNIQLO created a campaign that would stimulate the minds of whoever participated.
It started with digital billboards with unique, fast-moving codes on them popping up around UNIQLO stores.
From there, it took its viewers on a journey: Since the code was indecipherable to the human eye, viewers would have to snap a photo of it in order to see it properly. Then, they could enter it into the campaign's site to find out what it unlocked.
This campaign ended up drawing more customers to UNIQLO, as well as netting them over 25,000 new subscribers to their newsletter.
6. McDonald's "Raise Your Arches" Commercial
This recent commercial from McDonald's showcases just how effective their branding has been over the past several years.
Raising your "arches" in this context means raising your eyebrows—arching them, if you will—as a simple way to tell others that it's time to get some McDonald's.
Not everyone could pull off something like this. McDonald's was only able to get away with it thanks to how established they are with their big golden arches being one of today's most recognizable logos in the world. McDonald's knows how to play to their strengths.
7. Slack's "Wall of Love" Word-of-Mouth Marketing
Word-of-mouth marketing (that is when customers market a certain product or brand by themself based on their own experience with it) can be hard to pull off. Sometimes, less is more: Slack did it by simply setting up a Twitter account to retweet users' shining testimonials about the app.
This isn't their only digital marketing campaign, but it's one that stands out among the others as being low-effort, yet effective in collecting social proof.
8. Airbnb's "Made Possible by Hosts" Campaign
A recent video campaign from Airbnb had a focus on user-generated content to show how happy renters were when using Airbnb's services. Despite being a simple, slide-show-type video, it was still able to get an emotional response from viewers by using a sentimental soundtrack.
The campaign brought in around 17 million views globally, making it a testament to how effective video content can be for digital marketing campaigns.
9. Digital Campaign for PVAR: An Affordable, Green Community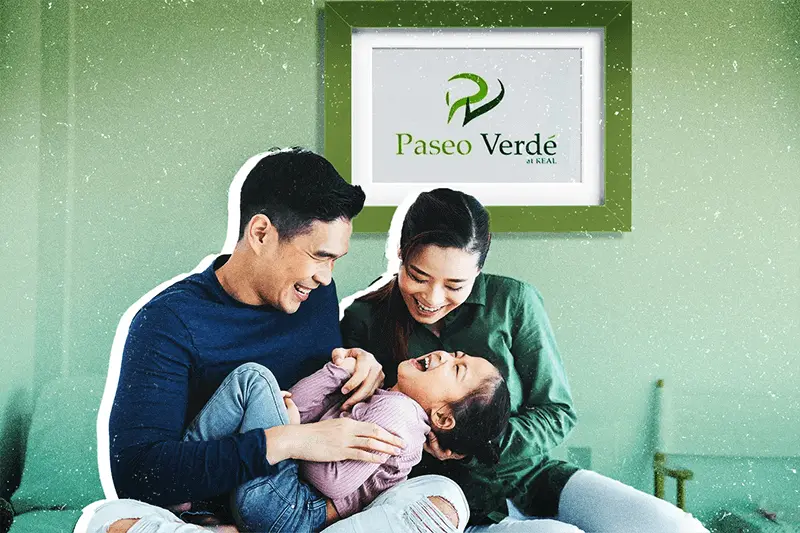 The Cavite Ideal International Construction & Development Corporation partnered with a PR firm to create a digital marketing campaign highlighting the rewards of living in their community. The community in question, Paseo Verde at Real (or PVAR), was set to be an eco-friendly condominium in Las Pinas.
To market PVAR, they built up their official website alongside their presence on various social media platforms. These both served as ways to connect with potential clients, informing them of everything they needed to know as well as giving them an avenue for engagement.
In the end, they were able to amass 31,000 likes on their Facebook page, with their engagement rate getting up to 43%. Along with this, the monthly unique visits on their website went from 235 to 5,000. All of this resulted in real-life open house attendees, becoming a true testament to how impactful PR can be.
10. Nordic Socks' Enticing Email Marketing Campaign
Email marketing is a great way to directly communicate with your target audience. For Christmas, Nordic Socks leveraged this digital marketing technique to let their customers know that "life's too short to wear boring socks."
The disruptive nature of the campaign ended up working so well thanks to how disruptive it was. It didn't try to keep up appearances with long newsletters or bulky email bodies–it simply showed the recipients of the email how good they could have it if they bought from Nordic Socks that holiday season.
The campaign's disruptive approach was enthusiastically embraced by its audience. It avoided any pretense of verbosity in newsletters or overwhelming email content, instead focusing on illustrating the incredible joy recipients could experience by owning a pair of Nordic Socks during the holidays.
Knowing what previous campaigns did right is one of the keys to employing your own successful digital marketing campaign. While there are vast differences between them, there are also marked similarities that can help guide you in shaping your own strategy. In the end, your approach ultimately depends on what works best for your brand and customers.
M2.0 Communications, one of the top PR agencies in the Philippines, offers a variety of public relations and digital marketing services to drive your business forward and boost brand awareness among your target audience.