Streaming services have taken the Philippines by storm, but with so many options, it can be hard to choose the right one. From a vast library of content to high-quality video and audio, find out what makes a streaming service stand out and keeps subscribers coming back for more.
We have the COVID-19 pandemic to thank for the massive boom in streaming services, with over 1.8 billion streaming service users—that is almost one-quarter of the entire world. With the ever-increasing demand for digital content, the competition among providers is fierce.
Now that viewers have a wide range of streaming services to choose from, platforms need to stay ahead of the game by offering viewers the features they want and need. Here are 9 features viewers look for in their streaming services:
1. Easy-to-use interface
If a streaming service wants to make it big, it's got to be user-friendly. This means having an interface that's easy to navigate, allowing users to effortlessly search and browse for the content they want to watch. Management and settings, too, should be accessible and simple to modify.
The ideal streaming platform should also have a player which can handle everything from buffering to seeking, and even adapt video quality based on the user's connection speed. So, creating an intuitive and high-quality streaming experience is key to keeping viewers happy and coming back for more.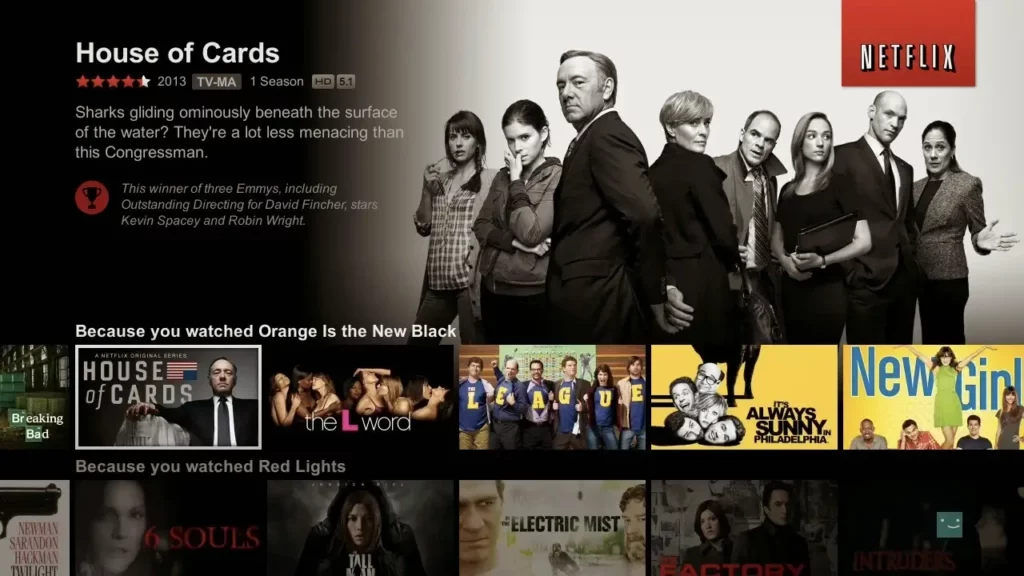 iWantTFC, HOOQ, iflix, and Netflix boast user-friendly interfaces that are easy to navigate.
2. Mobile compatibility
It's rare to see a Filipino netizen not on their phone, as they have been ranked as some of the most active mobile internet users in the Asia Pacific region. They spend an average of 347 minutes each day streaming online videos.
Because they're so glued to their phones, they're often looking for ways to stay entertained while on the go. They're drawn to on-demand streaming services that perform well on both mobile and desktop devices. Platforms like Netflix, Hulu, Amazon Prime Video, and Disney+ recognize the importance of platform-specific compatibility.
3. Ad-free streaming
Imagine snuggling up on your couch, ready to watch the latest episode of your favorite show. Suddenly, the plot thickens, and just as you're about to find out what happens next, an annoying ad pops up, interrupting your viewing experience. Sound familiar? Streaming services that provide an ad-free experience prioritize their viewers' needs and offer a premium viewing experience that viewers are willing to pay for.
Not only does an ad-free experience enhance the viewing experience, but it also provides a more sustainable business model for streaming services. By generating revenue through subscription fees rather than ads, these services can prioritize the viewer's needs by providing the best possible viewing experience. Popular streaming services like Netflix and Disney+ understood the assignment, by opting for a completely ad-free experience for their subscribers.
4. Subtitles and closed captioning
When streaming services don't provide subtitles, they run the risk of smaller audiences and slower growth compared to their competitors. Subtitles make streaming services accessible to a wider audience by allowing people worldwide to enjoy content in their preferred language. They also create a more inclusive viewing experience for people who are hard of hearing or have difficulty understanding spoken dialogue.
By offering subtitles, streaming services can ensure that everyone can enjoy their TV shows, movies, and documentaries in the language or mode of communication that serves them best. Streaming services like Netflix, Disney+, Amazon Prime Video, and iWantTFC have subtitles and closed captioning options, which contribute to all-inclusive media viewership.
5. High-quality video resolution
Resolution can take visual media to the next level. High-quality resolutions can give scenes greater detail, livelier colors, and an overall more immersive viewing experience.
Beyond the experience, it's also about the devices. If you've invested in a high-end 4K TV or monitor, you want to get the most out of it. This is especially true for genres that rely on HD resolutions, like sports events and action movies—every bit of the action requires HD captures. Platforms like Netflix, Amazon Prime Video, and Disney+ have a selection of original titles in 4K, Hulu currently offers only 1080p resolution, while YouTube has many videos in 4K, 2K, and 1080p resolutions.
6. A vast library of local content
Streaming services need to provide a wide range of options in their library to keep users engaged for extended periods and reduce the chances of subscription cancellation. As of this writing—in the US—Amazon Prime has the largest content catalog of movies and TV shows with over 5,000 movies and 2,300 television shows. Disney+ provides about 1,100 movies and 783 TV shows in contrast.
Other top players in the streaming industry like Netflix and Hulu offer a plethora of content, spanning thousands of movies, TV shows, and documentaries that cater to diverse interests and demographics, ensuring there's something for everyone. Meanwhile, local platforms like iWantTFC and WeTV boast a wide selection of Filipino content.
7. Affordable pricing
Streaming became the go-to source of entertainment in the Philippines in 2020, as movie theaters and live cinemas were shuttered due to the COVID-19 pandemic. With the longest imposed lockdown in the country, many Filipinos turned to in-home entertainment to combat their cabin fever.
But Filipinos didn't flock to just any streaming service. Filipinos are budget-conscious and prefer services that offer value for money—the same principle applies to streaming services. Platforms like iWantTFC, HOOQ, and iflix offer affordable subscription plans that cater to the Filipino market.
8. Offline viewing options
The Philippines has never been known for stable internet or mobile data connectivity, especially when compared to its neighboring Asian countries. Offline viewing options allow audiences to download TV series and films beforehand, without facing the brunt of abysmal bandwidth. This feature also saves a bunch on mobile data costs. Platforms like Netflix, Disney+, iWantTFC, and Amazon Prime Video have offline viewing options for subscribers that want to watch shows on the go with no mobile data costs.
9. Live sports streaming
It's no secret that Filipinos will go out of their way to watch their favorite sporting events live—specifically to support basketball teams and Filipino athletes. This is illustrated by the Philippines' stand as one of the NBA's strongest international markets, as well as Filipinos' "highly supportive" disposition towards local athletes in competitions abroad.
Sports streaming has revolutionized the way we enjoy our favorite games, providing a level of choice that was once unimaginable. While traditional channels may only offer a limited selection of games that cater to the masses, streaming services allow you to support your favorite team or athlete every single week. Streaming services like iWantTFC, Kumu, Cignal Play, and Disney+ offer sports superfans live TV streaming options.