Influencer Marketing vs Traditional Marketing: Which One Is Better?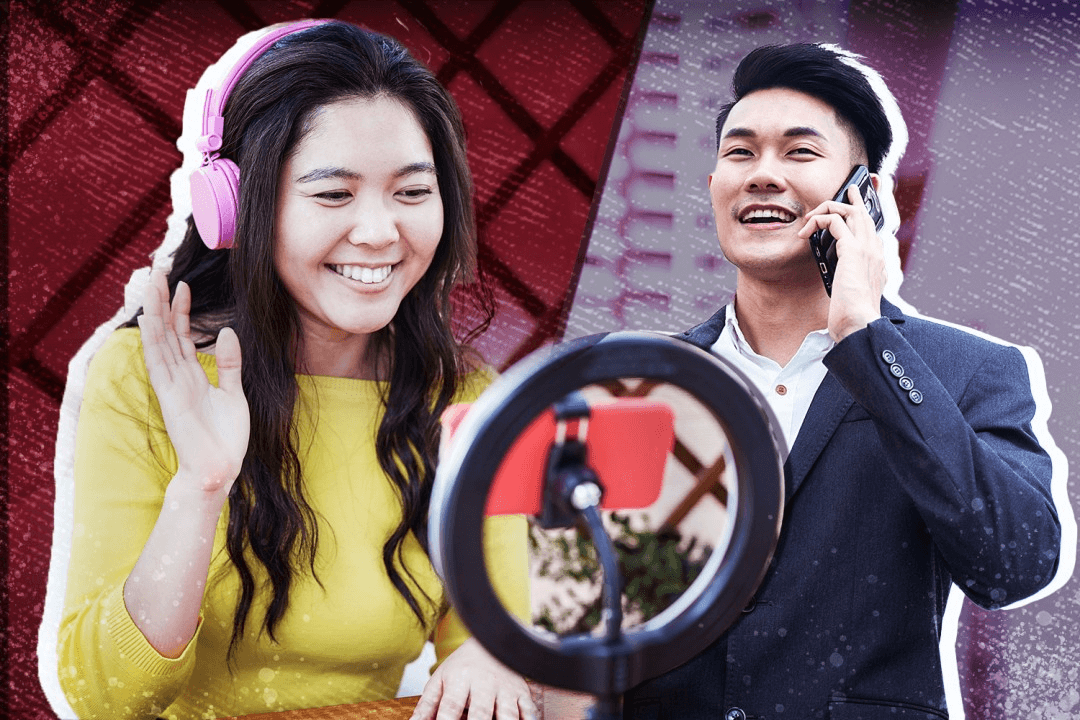 Consumers now spend most of their time on their phones or computers, instead of watching TV or reading newspapers. It begs the question: is influencer marketing better than traditional marketing?
I watched a lot (like, a lot) of TV as a kid, and I remember vividly that I used to think commercials were just as interesting as the actual shows I was watching. Commercials told me what toys I should ask for on my birthday, what snacks I should look out for in the grocery store, and what events I should beg my parents to take me to.
Commercials served as my earliest introduction to product selling. Nowadays, people spend hours online watching YouTube and see how their favorite influencers insert product placements into their content.
Marketing has changed a lot over the past ten or so years. The way people consume content has changed vastly, so naturally, the way marketers sell products has also changed. But what exactly is the difference between traditional marketing and influencer marketing?
Print, TV, radio, billboard ads, and outbound and phone marketing are the hallmarks of
traditional marketing methods
. People will see your brand while reading the newspaper, watching TV, listening to the radio, or driving to work—the goal here is to disrupt their daily routines and remind (or inform) them that your brand or product exists.
That method is tried and tested. It works.
Traditional marketing works best for an older audience, and lets you have full control over your promotional messaging. It's a direct approach that allows you to say exactly what you want to say, and have people think exactly what you want them to think about your brand.
So why even bother with other marketing methods?
About
5 billion people
use the internet, and the average internet user spends about
2 hours and 27 minutes
on social media. Filipinos spend almost
double
that amount of time on social media, making us the world's most active social media users. Consumers are now more digitally-focused than ever, and that means that marketing strategies need to change to keep up, too.
The rise of social media brought with it the rise of the
influencer
. With so many people online, each speaking about their own experiences and knowledge, and making content that appealed to people with similar interests, some have garnered a loyal following. Influencers make regular posts about that topic and build communities of enthusiastic, engaged people who pay attention to what they say. Influencers have the power to affect their followers' purchasing decisions.
In fact, studies have shown that
92% of consumers
trust influencer marketing over traditional advertising, and influencer marketing delivers
11 times
better ROI than traditional marketing methods. Influencer marketing works for a younger, internet savvy audience with targeted interests. In other words, people who may already be inclined to purchase your product in the first place. An influencer's approval just makes them all the more interested.
Influencer marketing can be cheaper, have a generally faster turnaround compared to producing ads for print and TV, and foster a sense of trust and affinity between the brand and its audience. Trends are also
constantly changing
, and influencer marketing allows you to produce relevant and timely content via the influencers you partner with.
But, there are some cons. One of the risks is that the influencers you work with can sometimes negatively affect your brand's reputation. Influencers aren't under the employment of the brands and can be unpredictable. There have been several public instances of brands
disassociating themselves
with problematic influencers, some of whom they've worked with for several years, and have developed close ties with.
In that sense, traditional marketing can be a safer bet. Companies have been using traditional marketing methods for decades, and it's always worked. It's consistent and reliable in a way that influencer marketing isn't: companies have full control over the tone of voice, the wording, and the color schemes.
But if your target audience is younger consumers, traditional marketing might not be as effective as influencer marketing. The ROI for traditional marketing is also harder to measure. It's difficult to say how many people saw a billboard or watched a commercial on TV, so there's no way of telling how many people actually became customers because of those marketing efforts.
The best strategy is knowing your target audience, understanding your brand's message, and a clever mix of both traditional and influencer marketing. For instance, Shein, the biggest fast fashion company in the world,
maximized the capacity of both
in their marketing strategy: if you weren't hearing about their brand on TikTok, you were seeing their ads on whatever website or app you were on.
There's no doubting the reliability of traditional marketing and the effectiveness of influencer marketing. In order to reach the biggest possible audience and effectively send the messages you want to send about your brand, your marketing campaigns need to incorporate both. And you can do so if you partner with a firm that knows what they're doing.
Need support with your influencer marketing strategy and campaigns?
M2.0 Communications, one of the top PR firms in the Philippines, can help. Our PR agency offers Influencer Management Services to help make your brand stand out. Check out how we have helped our clients through our case studies page.