Challenge
Every year, we celebrate World Children's Day (WCD). This is meant to be a reminder to all to uphold children's rights, especially in line with the adoption of the Convention on the Rights of the Child. Yet, how often does anyone remember this, and really listen to the voices of the kids? It's one thing to fight for the rights of the vulnerable, but another thing entirely to actually give them the chance to speak.
UNICEF Philippines understood this difference. For WCD 2022, they created a day to elevate vulnerable children's voices and provide a platform for them to tell their stories in their own language.
The 68th WCD took place on November 20, 2022. It happened two weeks after the start of full face-to-face classes for all students in the Philippines. After a full two years of online classes, UNICEF wanted to celebrate the renaissance of physical interaction, face-to-face socialization, and access to school services that kids lost over the pandemic.
During the height of the lockdown, many kids had to deal with stress and anxiety with no means of expressing their opinions and sentiments–hence why UNICEF thought it was so important to celebrate this WCD at the time, live.
However, WCD is more than a mark to the end of the pandemic. It was a way to engage every child in the Philippines and give them the stage to celebrate their rights. Through storytelling, UNICEF Philippines championed the fundamental right of every child to form and freely express their views. Storytelling is a powerful tool to build children's advocacy skills and shed light on critical issues that impact their lives and those of others. With this, M2.0 Communications was brought in to provide PR and event management support to bring this vision to life.
---
Approach
The campaign had a few goals. It hoped to empower children to tell compelling stories, mobilize the public to listen and reinforce UNICEF's role as a facilitator of meaningful engagements for the youth. In order to hit all of these, WCD had to be greater than what it was in previous years. UNICEF had to innovate.
Innovation isn't easy. In order to inspire creativity, UNICEF itself had to get creative. With this, the first step was to conduct creative workshops. Young people in different situations – Children Situated in Armed Conflict, Children with Disabilities, Children Vulnerable to Disasters, and Children in Urban Settings – were paired with reputable, seasoned storytellers in various mediums. The mentor-mentee pair developed their story concept based on the theme "Walang Iwanan" (Leave No One Behind) and worked together to execute their interpretation in the children's medium of choice – film, photography, and dance. UNICEF's main role was to bridge the storytellers with the communities, to guide them on ethical filming and child-friendly storytelling, and to provide a venue to share their stories so that the public can hear their voices.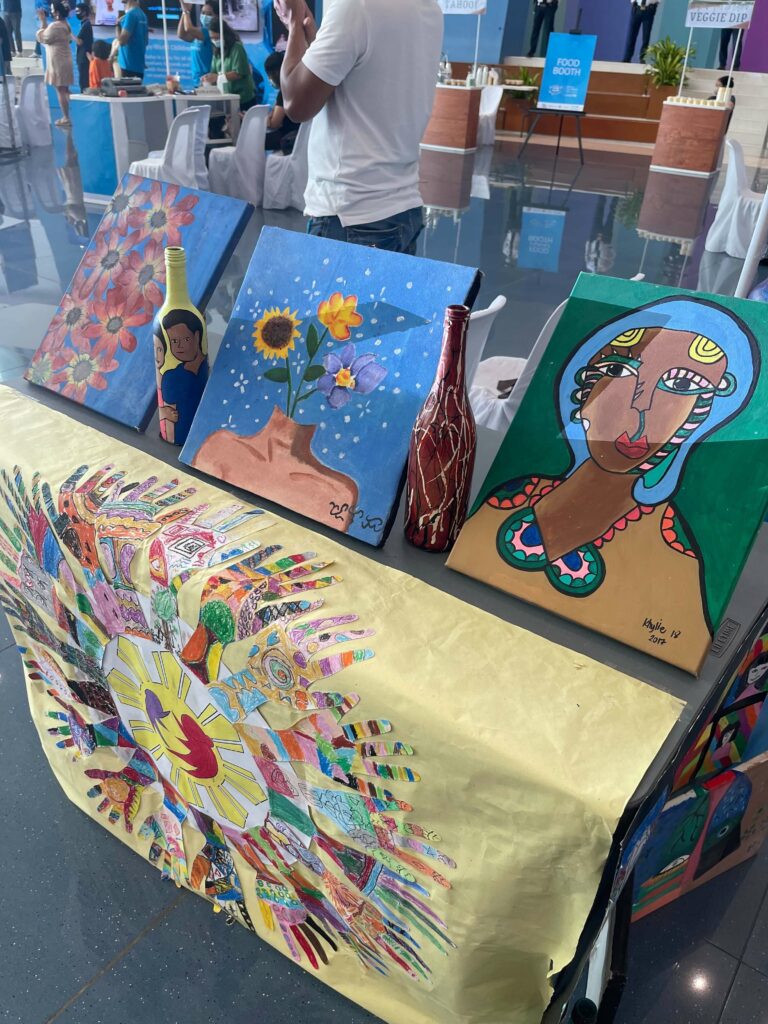 Next, UNICEF held the Festival of Youth. It was a fun-filled event, in partnership with the private sector, youth groups, government allies, and other networks. M2.0 developed the event theme and title: "Sigaw ng Kabataan" with the idea that as we are pushed further to cope with the challenges that children face every day, we are reminded of the importance of reinforcing childhood's basic pleasures.
This is not about a return to the way things were. For millions of children around the world, 'normal' was never good enough to begin with.
For WCD, we aimed to reimagine a better future for them, as reflected in the voices of young people. For WCD, we let children be children. We let them tell their stories. We let their voices be heard. We let them celebrate.
The final outputs and performances of the participants were featured during the event. UNICEF goodwill ambassadors, Anne Curtis, and Gary V were invited to moderate panels with the youth and also perform themselves. Government and implementing partners reaffirmed their commitment to children's rights, while youth-led organizations set up activity booths for the young audience to enjoy.
To further show their support for World Children's Day, UNICEF invited different LGUs and organizations for "Go Blue" activation. They lit up their buildings, monuments, and landmarks with a blue color to help draw attention to children's concerns and the most pressing issues they face.
---
Results
Thanks to the collaboration, WCD was a success. It ended up garnering a significant media value of 27,501,258.
This was a culmination of various media pick-ups, including CNN TV Coverage, ABS-CBN, Sun Star, and Manila Bulletin.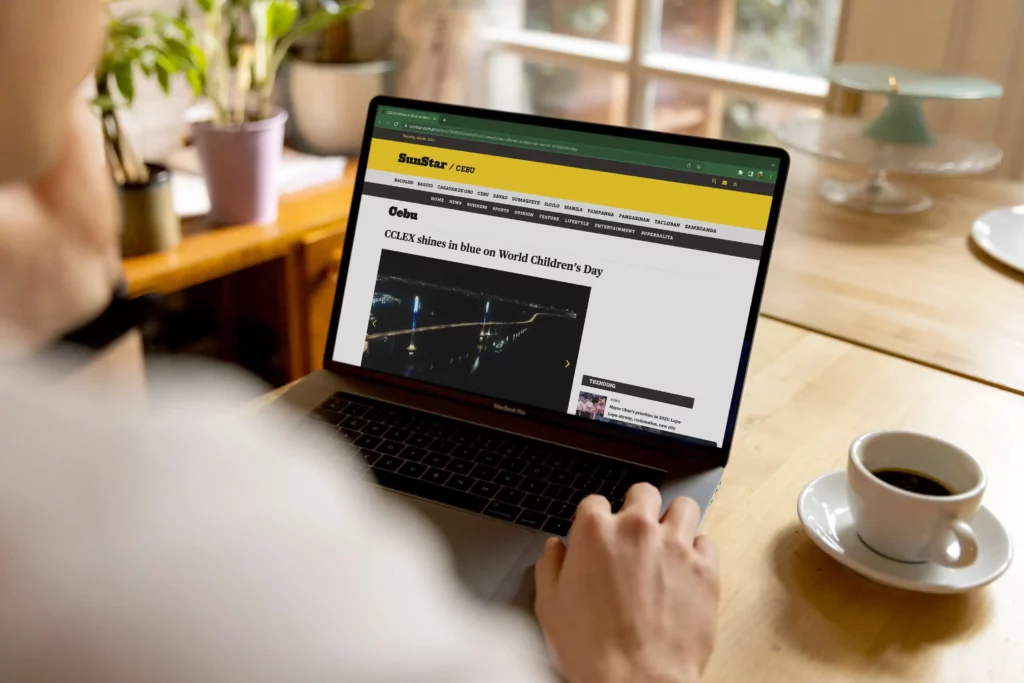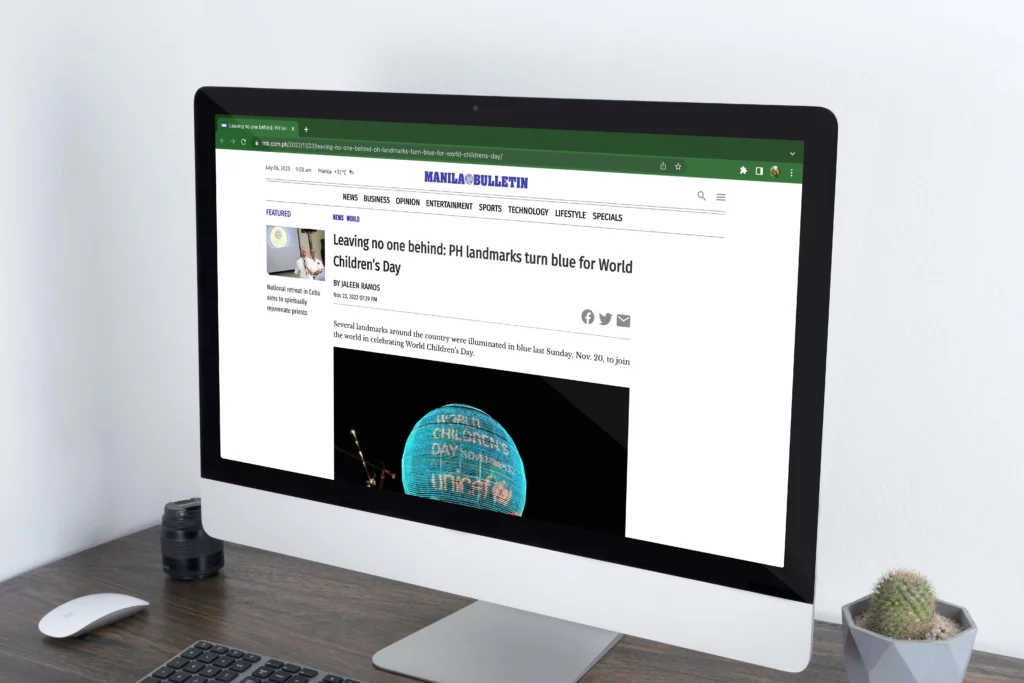 The event's media coverage helped spread the message of World Children's Day and the importance of protecting children's rights. The media's participation in covering the event was crucial in amplifying the voices of children and highlighting the various challenges they face.
The success of World Children's Day: Sigaw ng Kabataan was not only measured by its media value but also by the awareness it raised and the progress it made toward securing a better future for children around the world. With the people involved, it's safe to say that UNICEF was able to reach its goal.