What Do The Emerging Narratives Say About Blended Learning?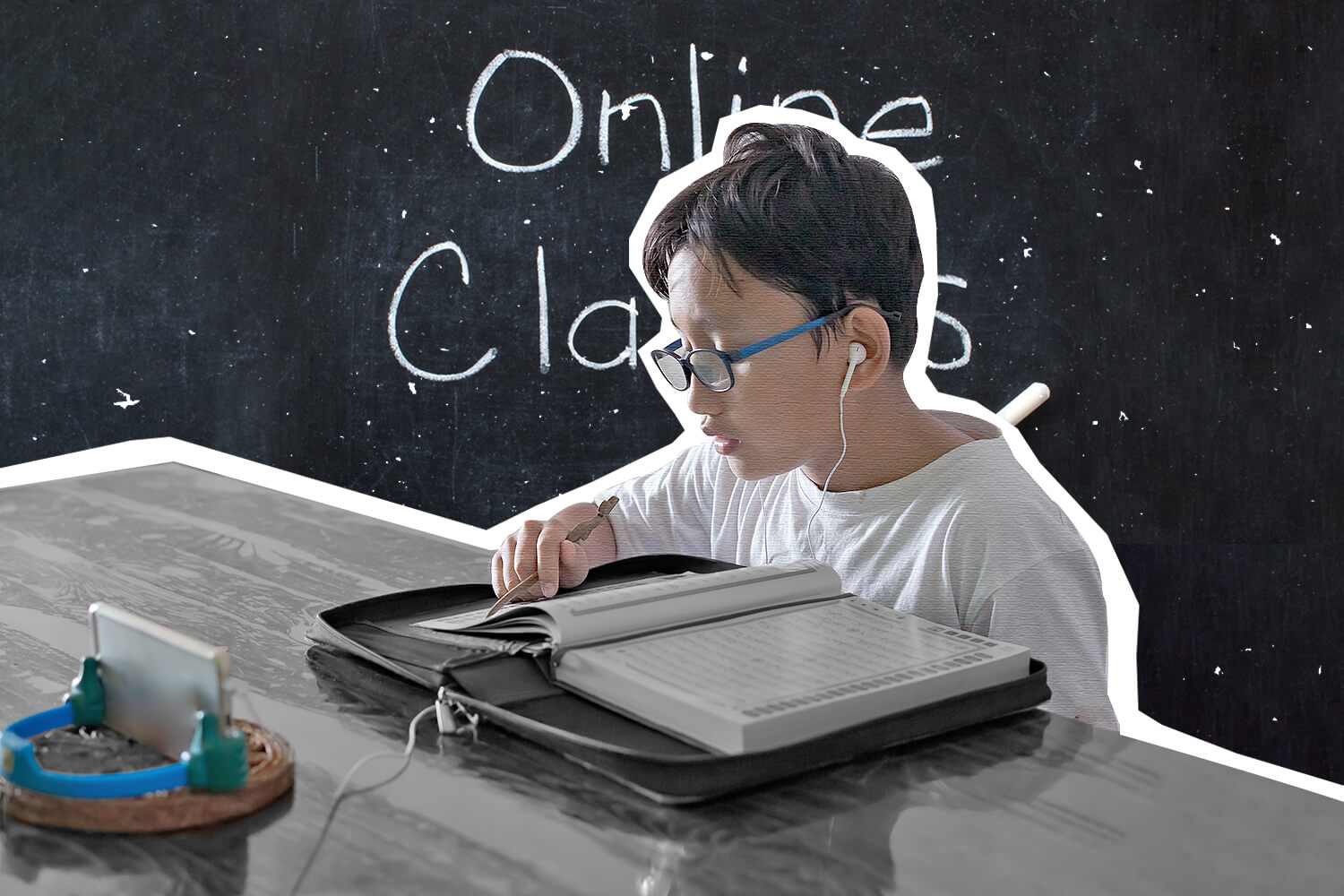 Few are as badly hit by the pandemic as the education sector. The crisis affects 23 million enrolled Filipino children. To make matters worse, only 40 percent of the 800,000 public school teachers in the country were prepared for distance learning only a couple of months prior to the new school year. There was a 27.3 percent decline in national enrollments, as well, which could be attributed to the economic effects of the crisis.
Nevertheless, classes had to continue somehow. To address the issue, the Philippine government proposed a "blended learning" curriculum, a system that mixes studying from home and learning from printed materials. However, we analyzed 8,208 recent tweets from Filipinos and discovered that many of them are opposed to this proposition as not everyone has the tools or infrastructure needed for this setup. Why does the public think this way? What are the surrounding discussions taking place in traditional and social media? Let's take a closer look at the dominant narratives currently driving this issue.
A Lack of Trust
Right now, there's a clear contrast in what's happening on traditional media vs social media. The dominant narrative from DepEd in the traditional media channels pushes for online learning and the resumption of schooling; the agency had 314 published news about online learning and the continuation of classes. However, it's a completely different story on social media where strong opposition to the continuation of classes echoes across platforms. In fact, there were 13,029 tweets for #AcademicFreeze on Twitter within just eight days (September 14-21). A change.org petition pushing for #AcademicFreeze was posted 50 times, emerging as a top domain on Twitter. Clearly, netizens want to stop schooling, and their voices are overshadowing the government's proposed initiatives.
The discussions on the blended learning proposal reveal politically polarized positions to the extent that troll-like accounts–users that post or share the same content repeatedly–red-tag people who question the government's proposed policies on academics.
For instance, 555 tweets from 11 Twitter profiles with the same content and the following hashtags, #SaraElagoNPA #JunkNPA, and #JunkTerrorist, mentioned how Sarah Elago, a party-list representative who advocates for education rights, recruits students from universities to be a part of the New People's Army (NPA). We also noticed that the majority of these Twitter profiles have "DDS" and the fist emoji in their Twitter bios.

A Lack of Local Infrastructure
The call for an academic freeze could be justified by students' lack of access to a good internet connection. The issue of ISP service during the pandemic is evident in social media and is proven by the number of posts complaining about local telcos: tweets mentioning Globe (20), PLDT (95), and an Internet connection (300) got the highest number of retweets (10,862) and engagements (29,565).
Why Are We Doing This?
The resumption of classes isn't just an education issue, it's a communication issue, as well. As a school or educational institution in the new normal, it's become even more important to understand and become part of conversations like these. But how should you decide which storylines to take part in? Learning how to identify and analyze constructed narratives provides you with a deeper, multi-layered understanding of your audience, and gives you an edge.
Our Methodology
Through a process called Narrative Mining, we are able to identify distinct themes, narratives, and storylines from a large mass of information such as news articles and social media posts. Essentially, it uncovers the three elements of a narrative:
Narrative mining is a process we've developed. It's about identifying what stories need to be told and making sure those stories connect to a larger narrative. It includes strategizing, executing, measuring success, and improving your approach.
To surface these storylines and generate insights, we created a data set of 8,208 recent tweets on education in the Philippines posted from June 1 to September 22, 2020, and 2,237 news articles on education published in the same date range. We then compiled and processed these via speech and network analysis tools. The resulting information was contextualized and synthesized by our team of in-house analysts.
Take Action Now
The contrast in e-learning news and the need for better internet service are only a few of the storylines the team was able to pick up. To get an idea of other emerging narratives, you can
send
us a message to check out a preview of the team's preliminary report.
M2.0 Communications is a PR and communications agency that offers media analytics, digital PR, online reputation management, and video production services. As one of the top PR agencies in the Philippines , we ensure that our narratives are data-driven and our storytelling strategies adopt an evidence-based approach. Visit our case studies page
to see how we have helped our partners achieve their goals.