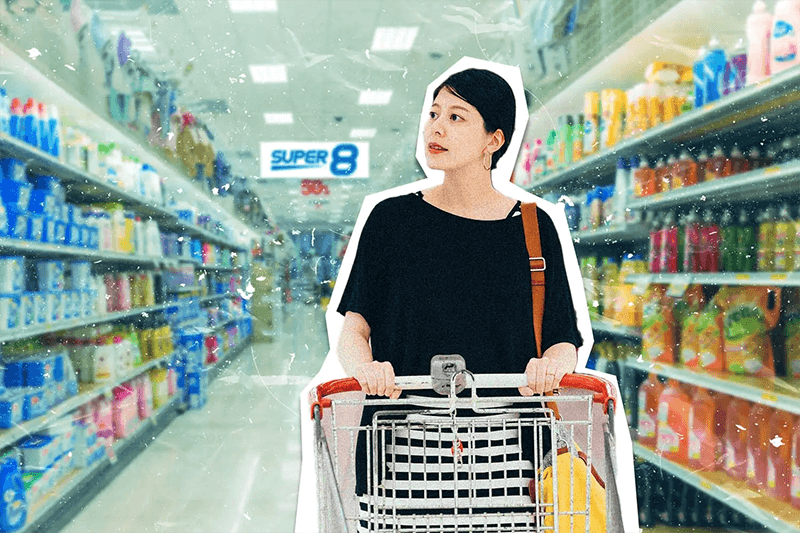 Elevating Super8's Brand Performance Through Social Media
A Supermarket For The Super Nanay
Building a Long-Lasting Relationship
Filipinos tend to be brand-loyal, according to Kantar Worldpanel. They already have suki shops where they frequently buy from, in exchange for lower prices and other perks. Grocery shoppers, in particular, keep a close eye for discounts and sales their preferred supermarket gives out.
Because of this, Super8 found it hard to communicate their better promos and improve their brand performance, just because people were hesitant to try them out. As a top social media agency in the Philippines, the team knew that in order to gain people's trust, the brand needed to provide a more valuable shopping experience for their target audience.
In order to become shoppers' go-to grocery, the team focused on moms who shop for their households as well as sari-sari store owners. In fact, moms are the major decision-makers taking care of budgeting and buying supplies. Sari-sari stores, on the other hand, contribute to 46 percent of the total FMCG sales.
The team reached out on Facebook where there's 75 million monthly active users in the country. With the platform, the brand was able to listen and keep track of people's needs and concerns.
Listening to the Needs of the Market
The goal of Super8's campaign was to provide more value for their target audience by creating an online community. Shopping tips, creative content, and home hacks, helped keep these people engaged and open to the brand's promos and efforts. The Discounted Na + Discounted Pa posts encouraged store owners to get more benefits when they buy in bulk. Moms, meanwhile, were encouraged to download Super8's app and get their rewards card in order to get discounts for their household shopping.
Moms and sari-sari store owners alike came to love the brand and the valuable posts they shared on their page. Super8 began with a 70 percent sentiment score and sky-rocketed to a 92 percent positive sentiment by the end of the campaign. Overall engagement rate, on the other hand, was at 9.43 percent, well above the promised five percent. Online fans formed loyal communities, happy to have found a reliable place for their shopping experience.