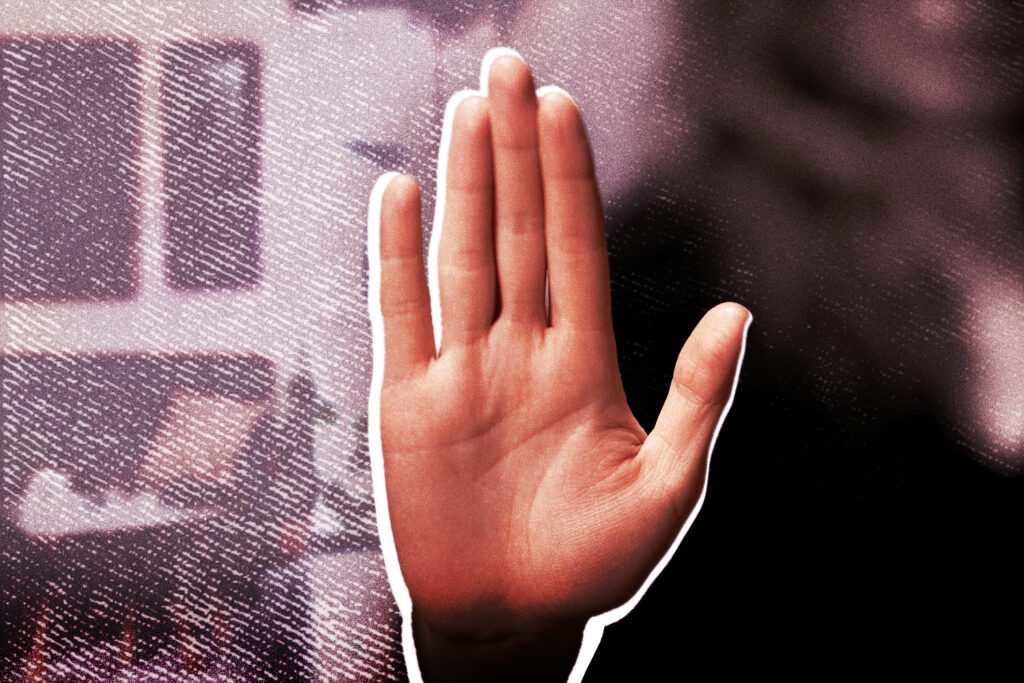 RTI: Communication Strategies to Fight Gender-Based Violence
Fighting the Shadow Pandemic
A Voice for the Voiceless.
The Philippines is experiencing the longest lockdown in the world – surpassing the one-year mark and counting. Since staying at home is now required, advocates have voiced out concerns about the potential increase of spousal abuse cases. Rightfully so, being confined at home has left gender-based violence (GBV) victims trapped with their abusers. Health and safety protocols have significantly reduced access to alternative housing options and shelters for those affected.
Meanwhile, the unemployment rate and economic instability has made matters worse among families, making it difficult to sever ties without alternative sources of support. Violence against women (VAW) has plagued at least one out of every four Filipinas who are married. By June 2020, local authorities have revealed that this has increased since quarantine restrictions were implemented in March of the same year. Gender-based online forms of violence were also on a rise given that the Internet has become a platform for offenders to prey on the vulnerable.
Despite the alarming numbers, only 34 percent of women who have experienced any form of violence have sought help. Most hesitate because of different reasons—legal, financial, social—even pre-pandemic. Psychologically, people who experience GBV may be unaware that their experience is, in fact, a form of violence.
RTI's mission is to raise awareness on GBV and encourage victim-survivors to report cases, amidst the limitations of the pandemic. But with no plan of action yet, RTI approached the leading communications agency, M2.0 Communications to help them determine the appropriate channels and come up with a campaign handle.
Creating Safe Spaces: A Response on Multiple Fronts.
The key message was to highlight that the family is an institution of trust, but it can also be the top perpetrator of GBV. Together with M2.0, RTI rolled out 'FamiLigtas,' a campaign geared towards four key groups:
Victim Survivors – Those who are experiencing any form of GBV, unaware or not.
Responders – Those who are capable of offering first-line support, whether physical, emotional, or psychological.
Family Members – Those who are immediate sources of support for members of the same household experiencing any form of GBV.
General Public – Those who have a responsibility to keep their homes and communities from violence and stigma, whether they are victim-survivors of GBV or not.
To set the stage, M2.0 designed the FamiLigtas using bold and bright colors. Aside from capturing attention, the colors represented the organization's goal to end GBV. The colors orange and yellow symbolize the tones of the campaign – warmth, and social communication – while the contrasting, green and purple, stand for peace and humanitarian causes respectively.
RTI and M2.0 knew that the vulnerable members of their audience were stuck at home. The team recommended a multi-channel approach for the strategic execution of FamiLigtas. It was crucial to reach out to the audience, especially those affected, on a platform where they can communicate too.
To further the campaign and drive the message, FamiLigtas made use of the following channels:
Facebook Page
The FamiLigtas Facebook page served as a platform for educating the public on GBV, and provided a space for the audience to learn and interact.
The content for social media posts was guided by the branding, key message, and content pillars of the FamiLigtas campaign. The team created an FAQ guide to further help the audience learn about GBV and how to handle these kinds of situations.
The team at M2.0 created eight videos for the FamiLigtas campaign. Each video focused on an aspect of GBV, touching on topics like safe homes, stereotypes relating to GBV, and what it's like inside a victim-survivor's head. These videos were created with the goal to educate, engage, or advocate, and posted on the official Facebook page.
Each platform aimed to educate the public of reporting cases of GBV, particularly to the GBV-service providers and helplines like the LUNAS Collective. FamiLigtas wanted to spark conversations, encouraging the public to reach out to victim-survivors letting them know their experiences go against all human rights – that there are agencies and organizations in the community who are ready to listen and help.