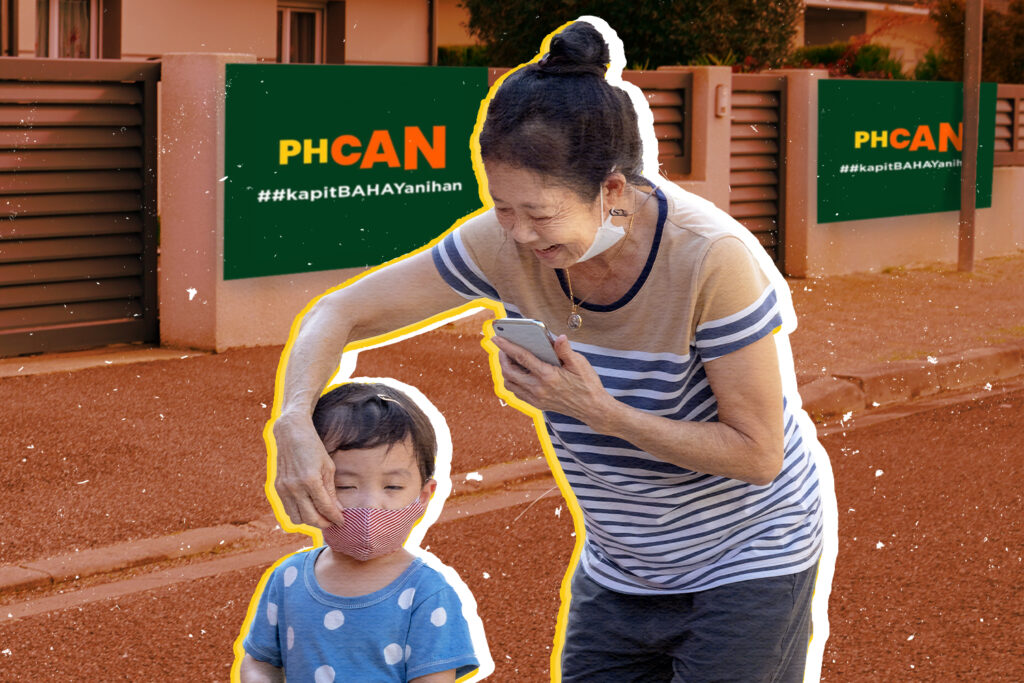 PHCAN Social Media Campaign Plan: The Fight Against Adversity
Fighting the Shadow Pandemic
As if COVID-19 didn't suck as much as it did already, the Philippines' world famous "fake news" trend just had to join in on the picture. It's no secret how dangerous the virus is. We've got the numbers to prove it. The Public Health Communications Advisory Network (PHCAN) aims to promote a social movement that calls for everyone's responsibility to help the country get back on its feet.
According to the International Fact-Checking Network (IFCN),
the
Philippines is ranked #1 in Asia for the number of false information being spread around. The last thing the country needs is another lie going viral with lives on the line. Public health is no joke. Every life matters. This is what PHCAN believes in.
The public deserves the truth. This is the goal of the PR firm, M2.0 Communications.
The #KapitBAHAYanihan Facebook live series was created to engage with the public through an accessible platform. FAQs about the coronavirus and mental health support were hosted by volunteer physicians from PHCAN. The idea was to promote our homes as the frontline for the virus. Prevention is better than cure.
Each episode featured COVID-19 survivors and frontliners to give a first-hand perspective to the public. Knowing how confusing medical terms can be, speakers actively focused on presenting information in a clear and understandable manner.
In partnership with Rappler, along with a social media campaign and mailer campaign, M2 also invited health and lifestyle journalists to join the sessions and help promote the initiative.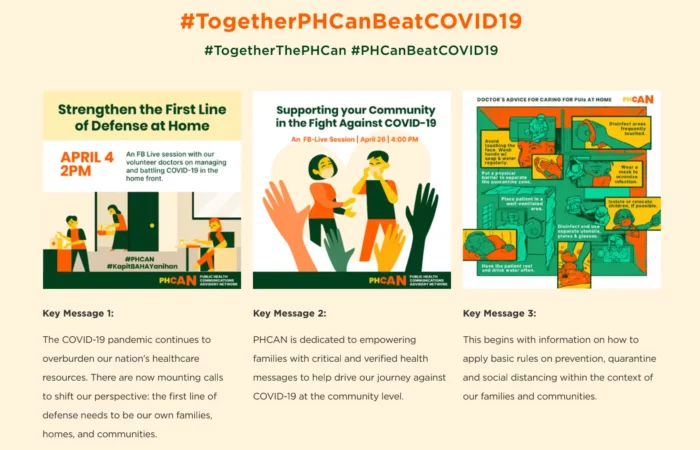 Being featured in a number of news outlets such as Rappler, Manila Times, and Manila Standard, the popularity of the webinar series reached 6,780,300 online impressions.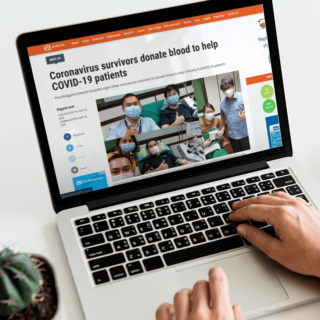 The audience engagement rate of
15.64 percent
was beyond what was the industry standard of
9.26 percent
. People liked what PHCAN was doing and they kept coming back for it. They remain as a DOH-verified source for all things health and safety.
Spread the right word, not the virus.