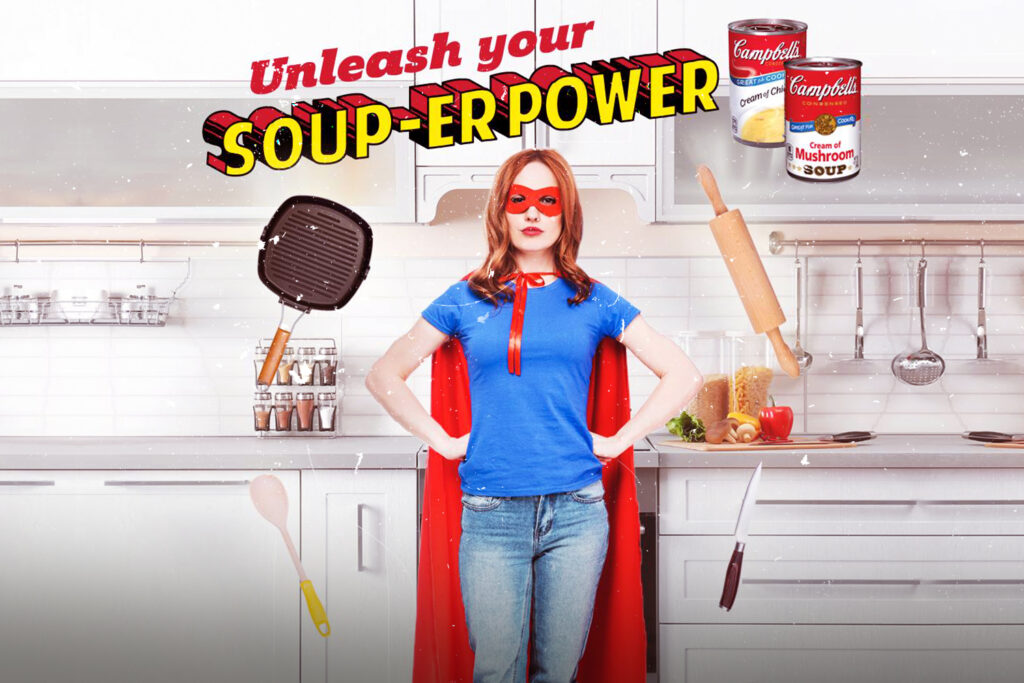 The Soup-er Mom: A Digital Campaign That Cooked Up Success
Modernizing an Iconic Brand
The iconic Campbell's brand has always been about family. The problem, however, was that the idea of family has changed over the years. Mothers, in particular, don't fit the "housewife" stereotype anymore.
According to the Pew Research Center, the percentage of working mothers who prefer to be employed full-time has increased by 16 percent up to 37 percent since 2007. The challenge: To integrate today's modern family into a digital campaign.
According to research, six in ten mothers were either primary or co-breadwinners in their families. Based on a World Economic Forum report, the Philippines ranked 21st among 144 countries in terms of women's economic participation and opportunity.
These numbers implied that a mother's role has gotten bigger inside the household. The goal, then, was to position Campbell's as a brand that understood the day-to-day challenges of running a kitchen and a family. The campaign would hit the sweet spot between life inside and outside the kitchen.
Cooking Up a Digital Campaign
In this digital age, mothers were holding smartphones, not spatulas. They're on social media a lot; According to Let's Get Social, "Moms lead the pack when it comes to liking brands on Facebook… and 58 percent of moms follow and like brands on social media sites." With this in mind, the team took to Facebook.
M2.0 crafted content with topics including Campbell's Soup recipes, motivational content, and tips for the modern mom. The brand's page shared life hacks and advice on fitness, parenting, and de-stressing. M2.0 spread awareness for promos and produced mouth-watering videos, as well.
A Recipe for Success.
By the end of the digital campaign, Campbell's had over 16,000 new fans on its Facebook page. The team was able to achieve a 9.81 percent average engagement rate–more than twice the industry standard of 4.11 percent (2019). Through the campaign, the iconic brand was able to build an invaluable bond with its beloved consumers.