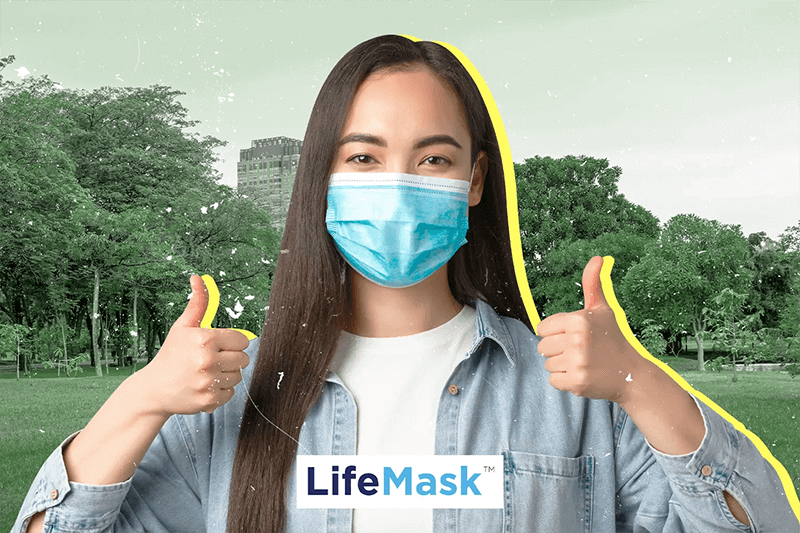 Prescribing Creativity: How LifeMask's Content Development Strategy Breathed New Life into their Brand
A misunderstanding of masks.
Face masks work. They prevent respiratory droplets from traveling into the air and onto other people when we sneeze, cough, or talk.
But which ones are effective and which ones aren't? Based on social listening data, this conversation is mainly led by observing bare minimum compliance. Filipinos choose cloth masks for their affordability and comfort, paying little attention to proper health standards when they purchase.
At the same time, substandard masks were widespread in local e-commerce sites. These confused consumers, preventing them from making well-informed choices.
LifeMask, an upstart manufacturer, sought to change this. The company offered an affordable, locally made option that rivaled the filtration efficiency of N95 and K95 masks. As a newcomer, however, it was entering a market that was dominated by bigger, and more established manufacturers.
From compliance to adherence.
We transformed LifeMask's positioning by emphasizing the importance of the narrative, key messages, and key proof points. Unlike other medical brands that adopt a strictly corporate approach on social media, M2.0 took a more consumer-oriented content development strategy, ensuring that the brand's scientific credibility remained intact while enhancing visual appeal and content strategy. Through a revamped branding identity system, LifeMask effectively communicated its mission and unique value proposition.
To engage the target audience, a new slogan was introduced on social media: "Rethink your protection." This slogan focused on three key themes:
(1) It highlighted the importance of informed decision-making among Filipinos when selecting masks.
(2) It emphasized LifeMask's adherence to stringent European product standards.
(3) It celebrated the brand's heritage as a Filipino-founded company.
Collaterals were built from this newfound identity and were executed through campaigns on Facebook and Instagram.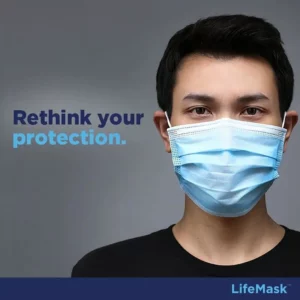 From there, M2.0 identified 'first movers' from the medical community to help build
product awareness
and encouraged making more informed decisions when choosing protective gear. This was in line with LifeMask's science-first value proposition.
M2.0 crafted a brand book to set clear guidelines and provide direction for creating social media content. Sales kit and informational brochures for the product campaign and roll-out were developed as well. Product kits were sent out to reputable doctors in Metro Manila for them to try out the masks themselves. The responses from the sit-down interviews with LifeMask and M2.0 that followed in the weeks after were overwhelmingly positive.
"I was surprised with the high quality, snug fit, and light feel while worn," says Dr. Anthony Leachon, former COVID-19 Task Force Adviser, and urged the team to highlight its filtration efficiency to set it apart from other products in the market. LifeMask is delivering on its promise to help Filipino consumers be more responsible when it comes to their safety.