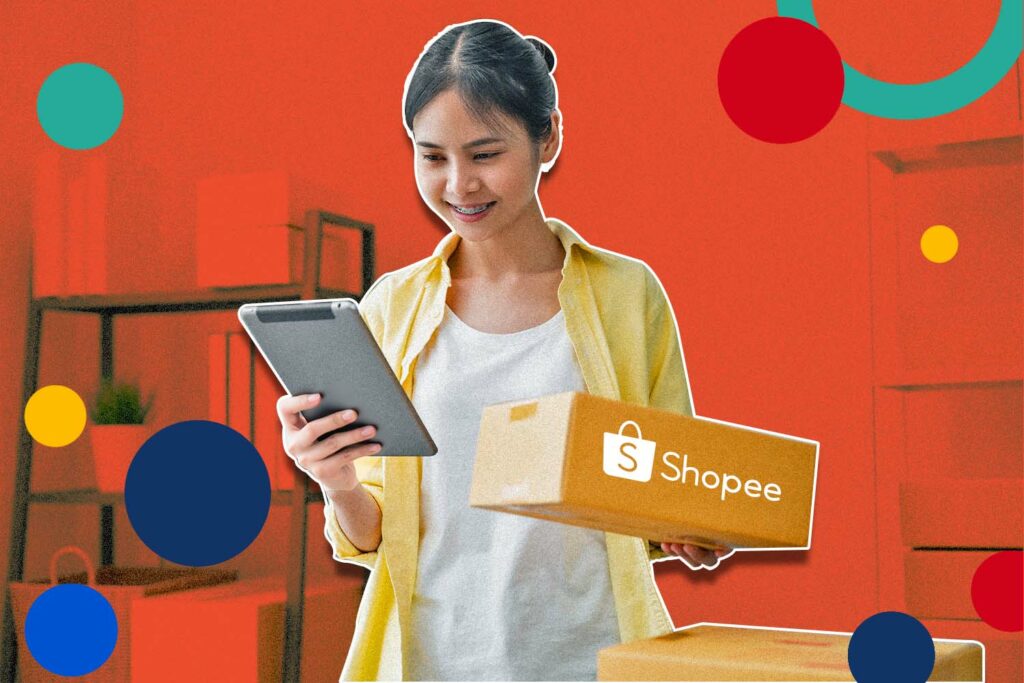 Media Strategy for Shopee's Inclusive Shopping Experience
Empowering SMEs and Creating Communities
Redefining the Shopping Experience.
According to the e-Conomy SEA 2020 report by Google, e-commerce has driven the growth of the Philippine digital economy by 55 percent. With cities going under lockdown and non-essential stores closed, people do more online shopping.
But as more buyers migrated from brick-and-mortar to the Internet, an increasing number of local sellers and SMEs had to turn to online platforms to grow their business. E-commerce's huge impact on consumers in these times led to a change in the infrastructure of platforms, with the goal of creating a more inclusive shopping experience for sellers too. Shopee, a leader in the country's e-commerce space, was now faced with the challenge of accommodating the growing needs of local businesses and SMEs.
Moving Towards an Inclusive Digital Infrastructure
.
E-commerce growth in the Philippines has made day-to-day purchases smoother for consumers, but it also created new opportunities for aspiring entrepreneurs, local brands, and small and medium enterprises (SMEs). The PR agency understood there was a call for Shopee to provide a space for businesses to help grow their market. Through M2.0's media strategy, highlighting the Shopee University program, the brand was able to extend several support measures to help its sellers pivot their business models.
Shopee revised its University program to include modules on digitizing operations and maximizing e-commerce as a selling platform. These masterclasses gave SMEs a better understanding of the digital economy and the latest trends. It also allowed local brands to access new tools they can utilize to leverage their business, such as live streaming.
Based on M2.0's recommendation, Shopee also created a Bloggers Program and Affiliate Program as a way to further empower SMEs and bloggers who were heavily impacted by the new normal circumstances. The Bloggers Program reached out to bloggers from across all industries and connected them with existing sellers to create stories around their products and recount their personal experiences. Meanwhile, the Affiliate Program focused on advertorials with direct links attached to the content.
Shopee emphasized the role of influencers as the voice of the brand: not only are they a means for audiences to discover products, but they're also an effective way for businesses to widen their audience reach. For instance, Shopee reached out to mommy bloggers for their baby products—a clear example of how it makes efforts to make the brand, and product, feel more accessible and reliable to people. These initiatives, too, helped create shared experiences for both the consumer category and SMEs looking to improve their current business models.
Not Just Another E-Commerce Platform.
Shopee's PR efforts and initiatives were a success. The Bloggers Program delivered 300 releases in a month, with content for several industries such as food, beauty, gaming, and even comic enthusiasts. Meanwhile, the team went above the 90 monthly target mark of press releases and delivered output in the range of 98 to 277 per month. The combination of published articles, blog posts, as well as online and traditional media seeding helped build strong credibility for the platform amidst these changing times.
The team's PR campaign not only played a role in cementing Shopee as a top name in the e-commerce space, but it also showed everyone that the company empowered fellow Filipinos and local businesses too. M2.0 worked to ensure the platform delivered on its promise of improving the online shopping experience.