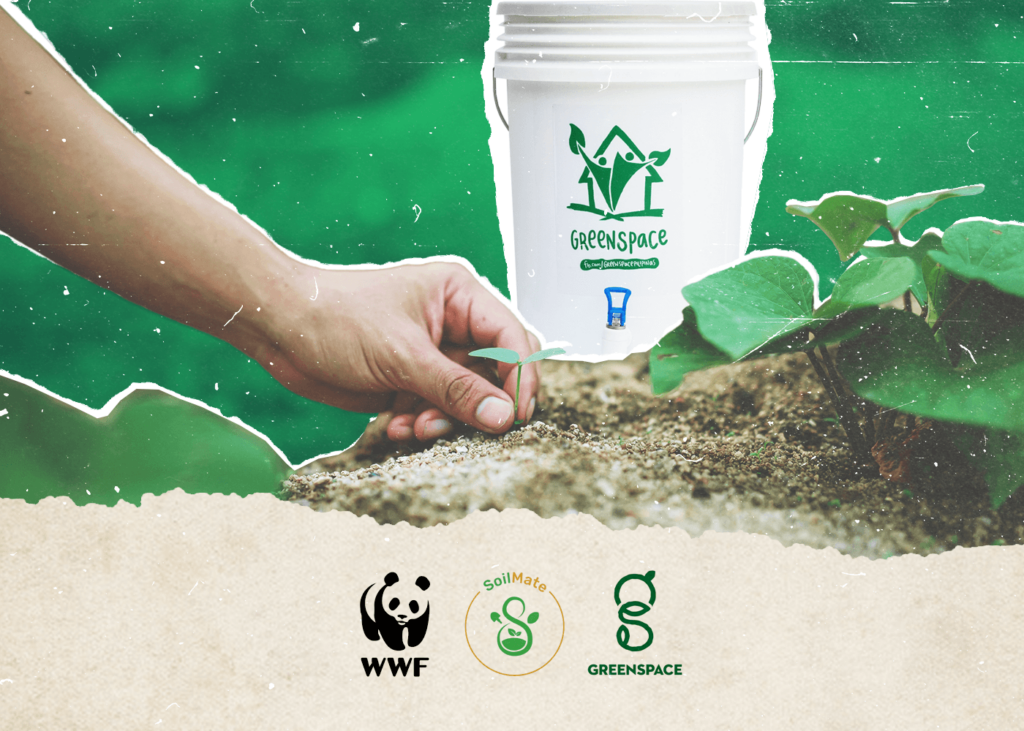 Narrative Video Creation for WWF Philippines Campaign
Of the 102 million Filipinos that make up the Philippine population, 27 million Filipinos live below the poverty line. Roughly 13.5 million of those categorized as economically poor are unable to eat three times a day. However, Filipinos waste up to 308,000 tons of rice every year. In Metro Manila alone, 2,175 tons of food waste end up in trash bins daily. Moreover, improper disposal of food waste can contribute to methane emissions—a greenhouse gas that contributes to global warming.
The reality of food waste in the Philippines seems dissonant with the significant role food plays in the daily lives of Filipinos. Food both inspires and derives from cultural and social conventions many Filipinos learned growing up. Whether at parties or family dinners, food is at the center of all milestones. But beyond festivities, food urges us to recognize the privilege of being able to eat three times a day and give due respect to those who worked tirelessly to put food on our tables.
As such, the World Wildlife Fund (WWF) is committed to eliminating food waste and maximizing food security globally. Therefore, WWF Philippines—in partnership with food waste composting NGO Green Space—explored localized strategies that would hit close to home for everyday Filipinos and inspire them to become key changemakers in the fight against the ongoing food waste crisis.
The world's leading conservation organization initially approached our team to create a translated version of the Compost Story inspired by Kiss the Ground. M2 recommended an entirely new concept for Filipino audiences, which was an insightful explainer video titled Kwentong Kompost. Personal and targeted narrative videos were used, as global audience research revealed that emotional content that touched on shared Filipino values performed best in the Philippines—one of the most emotional countries according to the 2019 Global Emotion Report.
The Kwentong Kompost video featured six WWF PH ambassadors to talk about composting in the Philippine context; some of these ambassadors included WWF PH Ambassador Janine Gutierrez, Composting Revolution PH's Organizer Faye Manlosa, and Sustainability Advocate and Actor Pepe Herrera.
The narrative began with a discussion about Filipino food values with the ambassadors sharing personal anecdotes on the role of food in their lives. These stories served as a great segue to deeper, more meaningful conversations on food waste, composting, and advocating for a less wasteful lifestyle.
With the coined hashtag #FromLandFillersToLandHealers, the WWF PH ambassadors highlighted the various composting methods viewers could use to properly dispose of food waste. The video mainly focused on bokashi composting and showcased its step-by-step process using GreenSpace buckets and SoilMate's composting plan.
Dynamic animations and vibrant graphics were incorporated into the video. The video was filmed with an upbeat and inviting approach in mind. We wanted viewers to feel that composting is simple and doable. Alongside the personal anecdotes, facts and data were carefully presented to educate the audience without intimidating them. We aimed to let viewers know how inclusive and accessible joining the composting movement is.
The narrative video was uploaded to WWF PH's YouTube and Facebook pages. Moving forward, WWF PH will use this video in seminars as well as GreenSpace-partnered events.
Moreover, the video already has real-life applications. The video is currently being used as an educational resource for Barangay Tatalon in efforts to incorporate sustainable farming and bokashi composting in urban cities. In partnership with the Climate Change Commission, the video has also been used to promote composting among youth sectors in the country.
Beyond video metrics, the end goal of this video was to divert hundreds of thousands of food waste from landfills to sustainable composting methods and ultimately mitigate the effects of global warming. While this goal isn't exactly measurable, we hope the video continues to be used as a key resource in ending the food waste crisis in the Philippines.