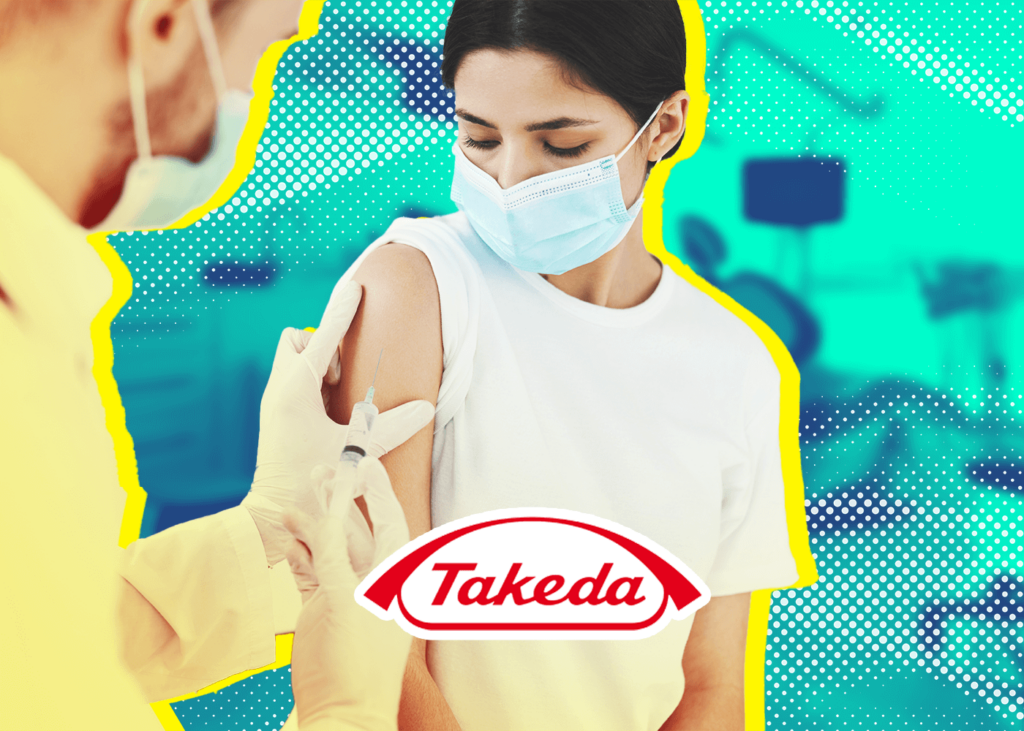 The Data-Driven Campaign for Takeda TAK-003
Bringing back trust for dengue vaccines
Over the past decades, dengue has grown dramatically to put about half of the world's population now at risk. It's now endemic in more than 100 countries around the world, accounting for about 100 to 400 million infections and 20,000 deaths each year.
The world's first dengue vaccine, Sanofi's Dengvaxia, was met with widespread yet mixed sentiments. While it was positively received in countries like Singapore, it drew backlash in the Philippines where it became mired in controversy.
What started as the world's first dengue immunization campaign quickly escalated into a nationwide scandal after the deaths of several children were linked to the Dengvaxia vaccine. This caused the Filipino public to not only lose trust in health officials, but also in vaccines in general. Vaccination rates dropped as dengue infections continued to soar. The issue also made international news.
At the height of the issue, Takeda had begun preparing for the launch of its own alternative to Dengvaxia in the Asia-Pacific (APAC) region—the first one to do so in the market. However, they had minimal mentions across APAC due to Dengvaxia's extensive media coverage, with over half of mentions (62 percent) concentrated in Singapore.
How could Takeda promote their pharmaceutical expertise in dengue, while restoring public confidence in vaccines? M2.0 Communications was tasked to help Takeda understand how conversations and influencers have shifted, and how they could maximize trends to ready the public for its new vaccine.
Unlike Dengvaxia, TAK-003 doesn't require prior screening which allows for faster administration. It also showed a 73.3 percent overall efficacy rate against dengue, making it a highly effective candidate.
With people's fears still fresh over another Dengvaxia putting their health and lives at risk, Takeda's goal was to advocate for how TAK-003's benefits outweighed the risks in the fight against dengue.
For this purpose, M2.0 Communications was tasked to identify and engage Takeda's target audience and provide timely and relevant reports to power a data-driven campaign for TAK-003's introduction to the market.
As the main consultant for strategic communications in the APAC region, the communications agency regularly oversaw stakeholder engagement, content development, and media consulting and analytics in the Philippines, Indonesia, Thailand, Malaysia, and Singapore. Without offices in these countries at the time of execution, Takeda needed a partner that had a masterful understanding of the regional and local landscapes.
M2.0 Communications developed the TAK-003 integrated Scientific Communications and Advocacy Plan (iSCAP), a framework to establish Takeda as a recognized leading vaccine provider and contributor of relevant and credible dengue and TAK-003 dialogue to the global conversation.
For this, we primarily provided media monitoring, social listening, public relations (PR) consultation services, and press release development and seeding. Based on identified core themes (outbreaks, vaccines, key opinion leaders, and vector control), we prepared reports that offered ideas on how Takeda could engage in the digital space in each APAC country.
We also worked hand-in-hand with Takeda's PR team to facilitate the testing and authorization of the vaccine with the regulatory bodies of each country. Five years after the start of their campaign, Takeda was able to secure approval for Qdenga, its dengue vaccine in Indonesia. Taking these prospects, the company is now setting its sights on bringing its vaccine to a larger, global market in the near future.