Breaking down successful fintech influencer marketing campaigns that brands can take their cue from to see what works, what doesn't, and what makes an impact.
As consumers embrace online banking and digital transactions, they're also becoming more selective about where they put their trust when it comes to e-wallets. This is where influencers step in.
E-wallet companies are swiftly realizing the potential of partnering with these digital mavens to build credibility and expand their user base.
The genius of influencer marketing in fintech lies in its fusion of innovation and the human touch. The result? Campaigns that showcase cutting-edge technology while resonating on a personal level.
Ready to dive into the world of fintech influencer campaigns? Here are five that set the gold standard.
1. Liza Soberano Joins Maya
In a textbook influencer marketing move, Liza Soberano has signed up to become Maya's Chief Advocacy Officer. However, her partnership isn't just for show; she's in a position where she makes decisions in the hopes of making a difference.
As Chief Advocacy Officer, she takes up a more corporate role. This will allow her to lead key initiatives and create campaigns to advance Maya's overall advocacy for financial inclusion.
"I'm excited for everyone to level up their banking experience with me through Maya because I love using their app. On top of that, working with Maya truly feels like a level up for me – it's a joy to collaborate with them creatively, and I'm excited for the professional challenge of becoming their Chief Advocacy Officer," Liza said in a press release.
Influencer marketing is all about showing what you truly stand for through the people you partner with. If there's anything Liza is known for, it's her fiery spirit and passion for excellence in innovation—a clear message on what users can expect in the coming months.
2. Influencer Partnerships with GCash
GCash has taken a more traditional approach to influencer marketing by partnering with several personalities. Apart from saying what they value most about the GCash app, the featured influencers also get to share their stories.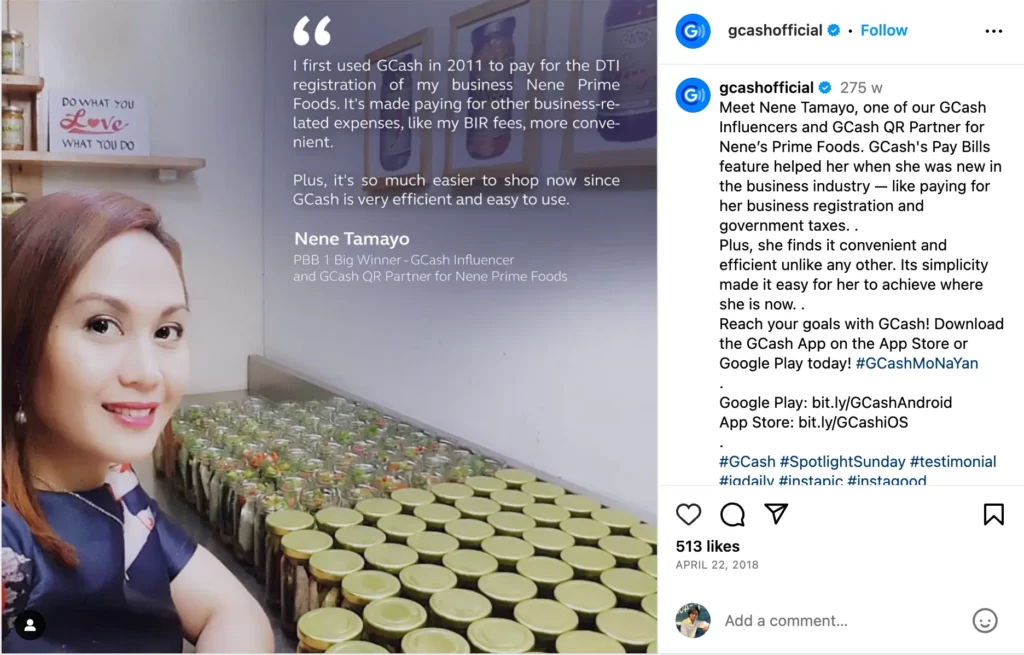 In an older campaign, GCash partnered with Pinoy Big Brother Season 1 winner Nene Tamayo who shared how the app helped her establish her business on top of making shopping much easier. The story was posted on GCash's account and made use of hashtags to draw in more eyeballs.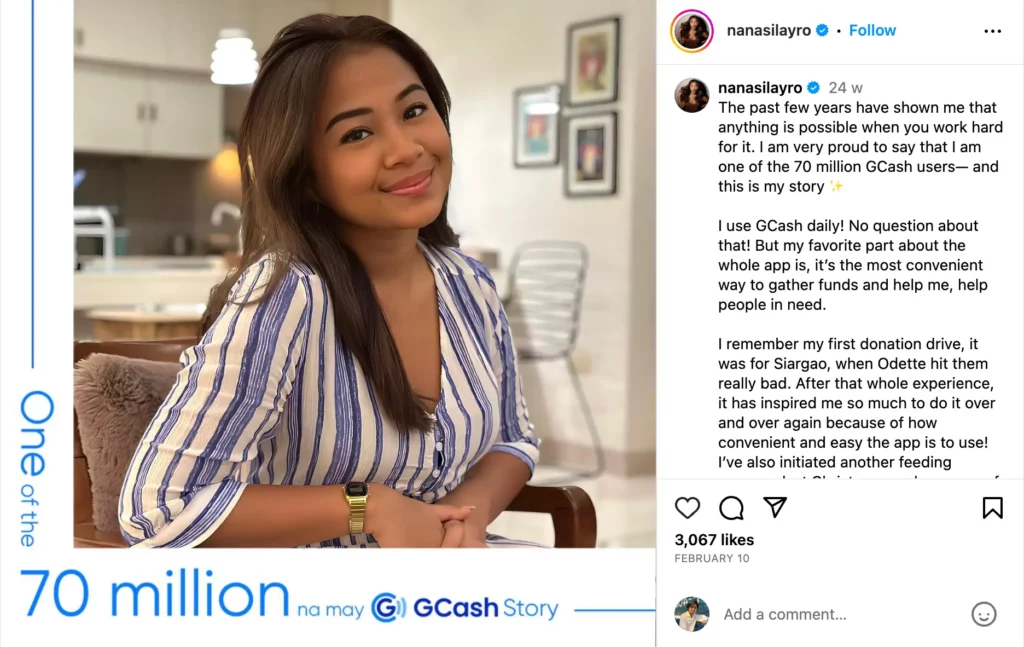 The strategy has been reinvented as GCash Stories, which took advantage of the Stories format to let influencers talk about how the app supported their success.
One of the influencers featured in this new campaign was Nana Silayro, who shared how the app made it possible for her to raise funds for those affected by Typhoon Odette in 2021.
This brand of content never gets old with GCash because of the versatility of the app, which makes day-to-day life genuinely easier for users. Influencers don't need to make anything up in their posts. All they need to do is just talk about something they already do, and that makes their stories real and relatable.
This is a mark of good influencer marketing: authenticity, the kind that generates its own reach and leaves the audience inspired.
3. WorldRemit's Send Back the Love Campaign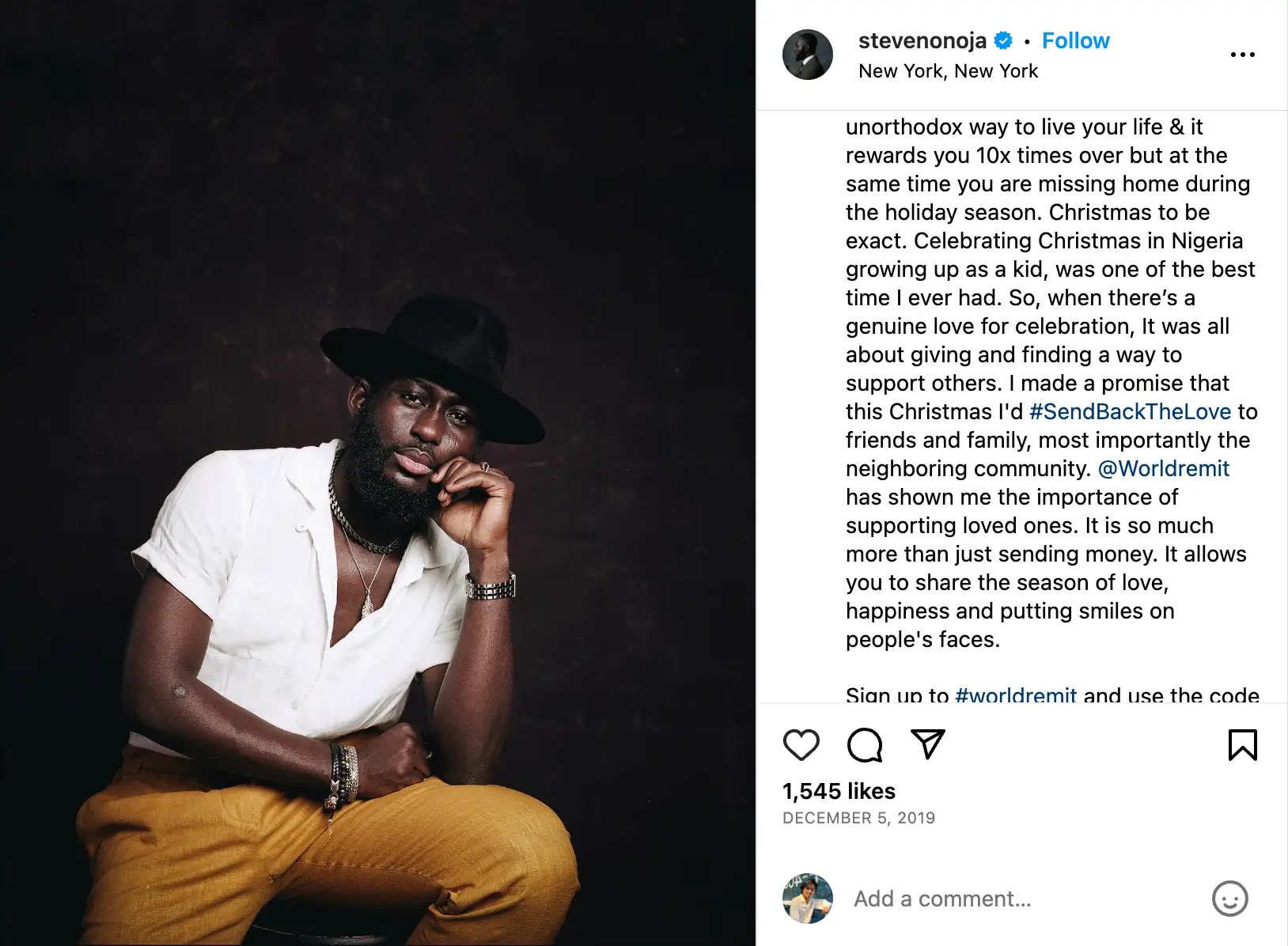 WorldRemit took an innovative approach to promote their online money transfer by going beyond transactions and putting a spotlight on human connections.
In their #SendBackTheLove campaign, WorldRemit harnessed the power of authenticity by telling the stories of influencers such as Steven Onoja, who recounted his memories of Christmas in Nigeria. Through the service, Steven was able to bring love and joy to his community through the simple act of transferring money.
The campaign's true brilliance was in merging genuine emotion with the practicalities of fintech, transforming remittances into more than just a service—they formed bridges between loved ones and created memories worth cherishing. Influencer marketing served as a potent tool for WorldRemit's brand goals. It wasn't just selling you a service; it created value through the power of real human stories and real human connections.
4. Mastercard's #TravelWithMastercard Campaign
In the rapidly evolving fintech space, connecting with audiences through authentic storytelling can be a game-changer. Mastercard India, in partnership with Do Your Thng (DYT), embarked on the #TravelWithMastercard campaign, ingeniously integrating cashback perks with genuine travel narratives.
Rather than simply pushing a product or a service, the campaign focused on the real stories of international travelers, harnessing the power of micro and nano influencers who resonate deeply with their close-knit communities.
Along with this, the campaign itself generated over 2 million engagements for Mastercard, effectively pushing their messaging forward.
As the fintech sector continues to expand, campaigns like #TravelWithMastercard highlight the potential of emerging financial tech offerings with human-centric narratives, ensuring that the essence of the brand reaches its audience in the most relatable way possible.
5. Dragonpay's partnership with Alex Gonzaga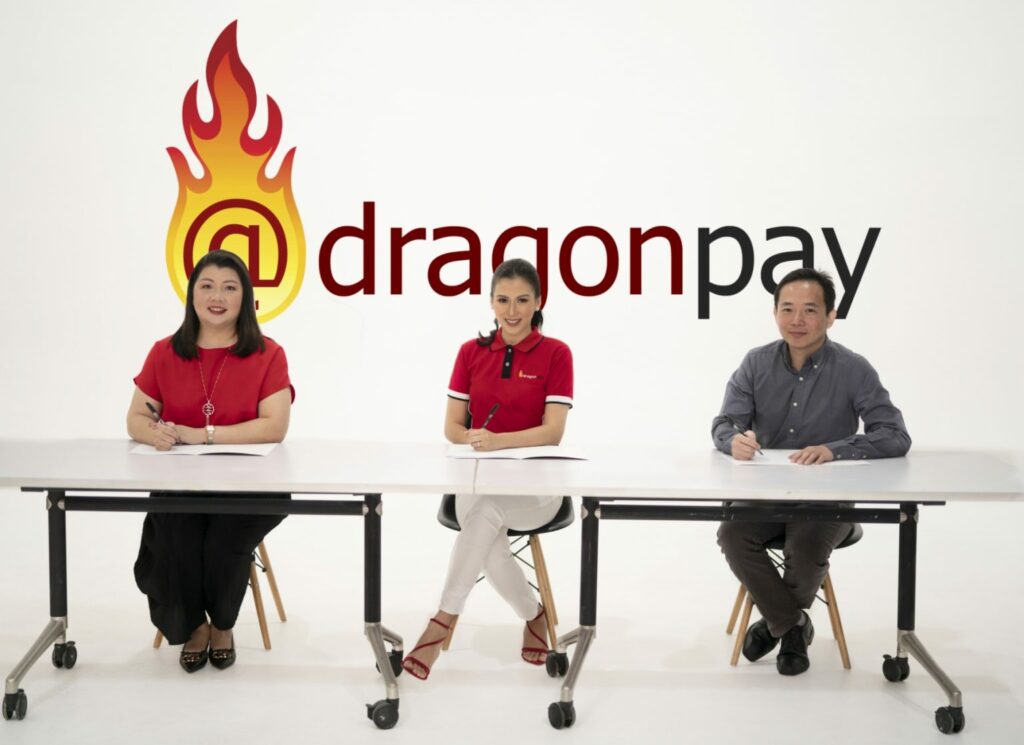 Dragonpay recognizes the value of staying relevant. Their recent collaboration with multi-faceted celebrity Alex Gonzaga underscores this.
With a YouTube subscriber count of 10 million, Alex represents the tech-savvy generation Dragonpay seeks to engage with. With Alex's online shopping experience and youthful spirit, she's the perfect bridge to introduce Dragonpay to a newer generation.
The partnership signifies more than just celebrity endorsement; it's a testament to Dragonpay's commitment to inclusivity. Moving beyond the era when online transactions were exclusive to credit cardholders, Dragonpay now facilitates payments through various channels, from e-wallets to physical banks.
It's a synergy rooted in shared goals: making online payments accessible and relatable for all.
Related Content:
M2.0 Communications is a communications firm in the Philippines that helps brands tell meaningful, data-driven stories. As an influencer management agency, M2.0 has built an extensive network of media contacts and influencers to support the marketing needs of our clients.