In the rapidly evolving landscape of digital marketing, one strategy stands out as both unique and highly effective: influencer marketing.
With the rise of social media and the impact of "word of mouth" in the digital age, influencers—individuals who have amassed substantial followings based on their expertise, reputation, or personality—are becoming invaluable assets for businesses aiming to grow their customer base.
The sheer power of influencer marketing lies in its ability to combine the authenticity and trust of personal branding with the expansive reach of digital platforms. Brands can harness the credibility that influencers have cultivated with their followers, driving consumer behavior more organically and engagingly than traditional advertising channels.
In short, you'll want to tap into influencer marketing to grab your audience's attention. Here are a few influencer marketing campaigns you can take your cues from.
1. Dunkin' Donuts with Charli D'Amelio (2021)
Charli D'Amelio is currently one of the biggest influencers on TikTok, with over 150 million followers. It goes without saying that any brand that partners with her understands the value of a big following.
Dunkin' Donuts released a new drink called the "Charli," which she went on to post about, saying it was her favorite of all their drinks. They also released a brand-new line of merchandise that Charli promoted heavily on her social media accounts.
The campaign ended up snowballing into a total success for Dunkin' Donuts. After the first five days, there was a 57% increase in downloads for the Dunkin' Donuts app, emphasizing the sheer power of influencer marketing.
2. Becca Cosmetics and Chrissy Teigen (2017)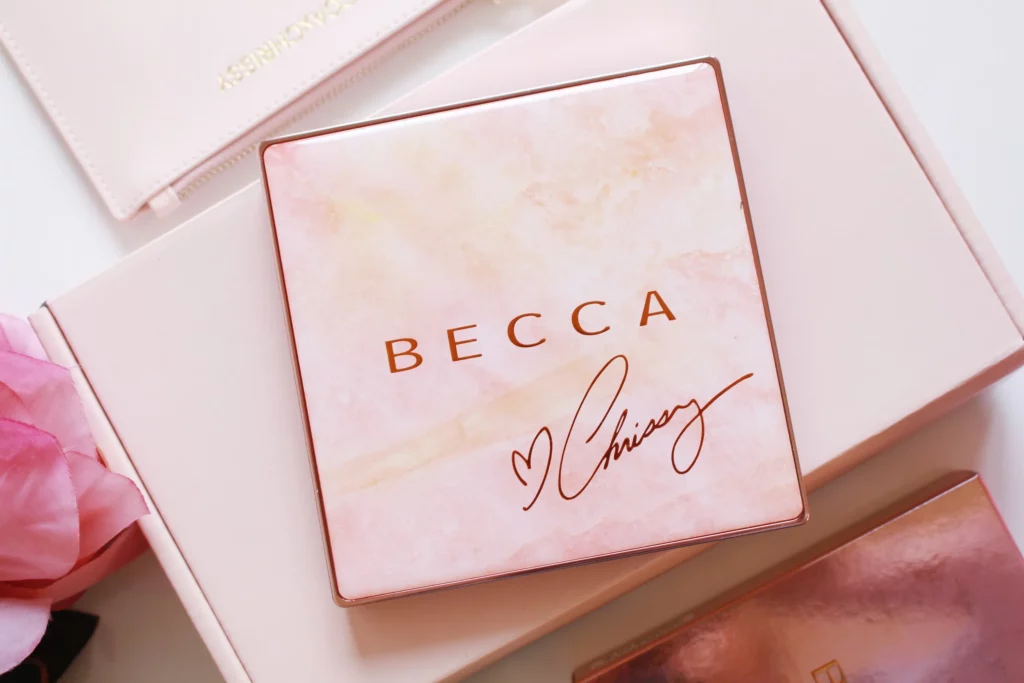 When it comes to social media presence, few can hold a candle to Chrissy Teigen. With her infectious personality and candid style, she's been able to amass millions of dedicated followers. Seizing this opportunity, Becca Cosmetics partnered with Chrissy to launch the Becca x Chrissy Teigen Glow Face Palette.
The cosmetics brand leveraged Chrissy's influence and visibility by actively involving her in the creation process through behind-the-scenes footage and posts, creating genuine engagement.
The result? The palette sold out in less than a month, reinforcing the power of authenticity and creativity in influencer marketing.
3. Audible and Jesse Driftwood (2017)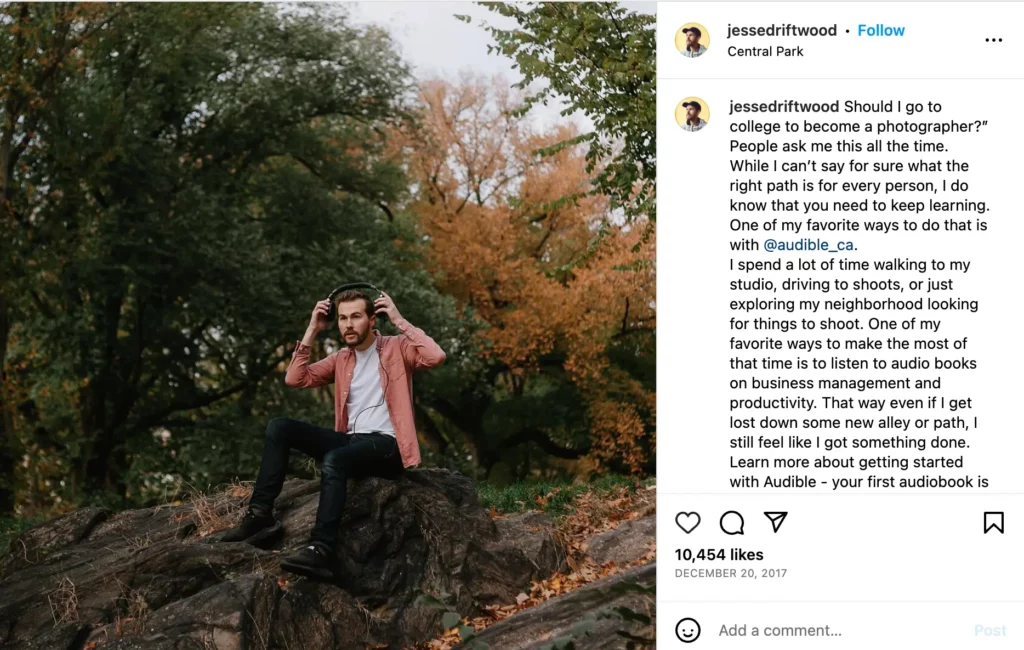 Jesse Driftwood, a well-known storyteller and content creator, partnered with Audible to highlight the benefits of audiobooks.
With a series of intimate and personal posts on Instagram stories, Jesse shared his love for books, especially when traveling or doing everyday chores. He cleverly incorporated his Audible recommendations into his daily narrative, creating organic and relatable content for his followers.
The campaign led to a significant uptick in Audible subscriptions, demonstrating that the best influencer campaigns can blend seamlessly into the influencer's usual content.
This illustrates the importance of choosing an influencer who's already posting content similar to the product you hope to promote. After all, it makes no sense for a food influencer to suddenly start posting about cars.
4. PlayStation and Justin Tse (2019)
In the gaming world, influencer marketing holds tremendous potential, a fact perfectly illustrated by the collaboration between PlayStation and tech influencer Justin Tse.
Taking advantage of Justin's tech-savvy audience, PlayStation provided him early access to their new console, the PlayStation 5. Justin's comprehensive review and unboxing videos, paired with his authoritative voice in tech, drove interest and anticipation, leading to a surge in pre-orders.
This campaign demonstrates the efficacy of pairing the right product with the right influencer.
5. American Eagle and Addison Rae (2022)
Addison Rae, a TikTok star with a substantial fan base, teamed up with American Eagle for their back-to-school campaign. She modeled for the brand's new line, but the true power of this collaboration came from her TikTok content.
Addison created a series of dance challenges incorporating American Eagle's clothing and encouraged her followers to participate.
The campaign sparked a trending challenge and generated immense engagement for the brand, proving that fun, interactive content can lead to influencer marketing success.
6. Google and Zach King (2022)
Google turned to internet magician Zach King to showcase the capabilities of its Pixel phone with a bit of a twist.
Known for his cleverly edited videos, Zach created a series of engaging posts where he appeared to perform magic using the Google Pixel. These visually intriguing posts were not only entertaining but also highlighted the phone's impressive features.
The campaign resulted in a significant buzz around the phone's launch, demonstrating how creative, entertaining content can make a product launch magical. It's a testament to influencer marketing's sheer power that even tech giants like Google recognize its value and actively pursue it.
Regardless of the type of company you might run, influencer marketing is always something worth pursuing. It's an untapped giant with the potential to get your business ahead.
M2.0 Communications is a public relations agency in the Philippines that helps brands tell meaningful, data-driven stories. As an influencer marketing agency, M2.0 has built an extensive network of media contacts and influencers to support the marketing needs of our clients.