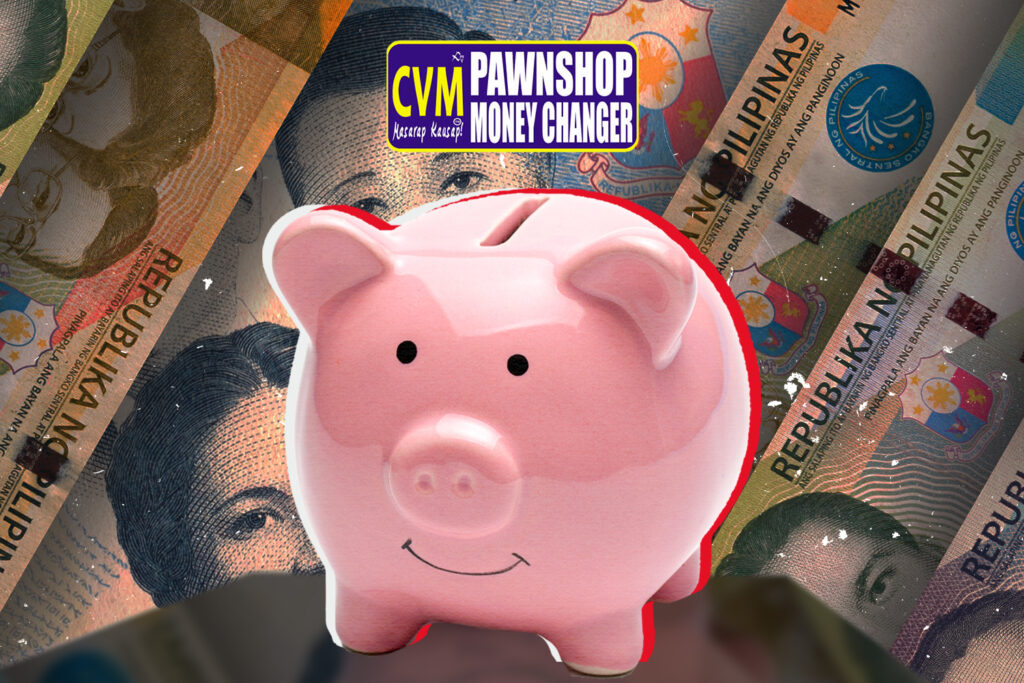 CVM Pawnshop: Building a Strong Online Presence
Money is a common problem among Filipino households. In fact, Gallup-Healthways Well-Being Index reports that eight in ten Filipinos are struggling financially. Among their top concerns is hard-to-get-by funds.
However, people refuse to try out pawnshops because of their negative stigma. In order to turn this around, CVM had to understand the financial concerns of the people first and then prove the company's safety and practicality.
Reliable Friend in Times of Need.
To get people to trust CVM, the campaign needed to show that pawning is a good, practical option to solve short-term financial needs. Since 97 percent of Filipino internet users go to Facebook to socialize, the team figured that it was the best way to connect with the brand's audience. Several posts educated the public on the brand's safe and secure methods, cementing the public's confidence in CVM.
Building A Good Online Reputation.
The team relied on social media to show CVM's commitment in helping people out with their money problems. Fun and engaging content like contests, sulit tips, saving challenges, and customer testimonials were posted on Facebook in order to build a strong online presence. People shared CVM's posts more, drawing in more audience and making the brand more memorable. The brand's page communicated a message of relatability, convenience, and ease of access.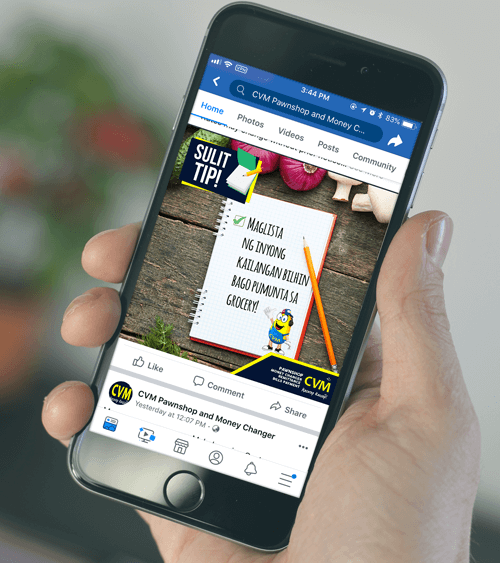 Forging Strong Relationships Through Trust.
CVM's communications campaign was a massive success–the team achieved a 7.6 percent engagement rate for the posts, much higher than the industry average of 5.2 percent. As a result, people became more aware of not just the brand, but of proper saving and borrowing methods. Their newfound enthusiasm was shown with the increase in post comments and inquiries about the company's services. People were able to trust CVM in helping them with their financial challenges.