How Shein Became the World's #1 Fast Fashion Brand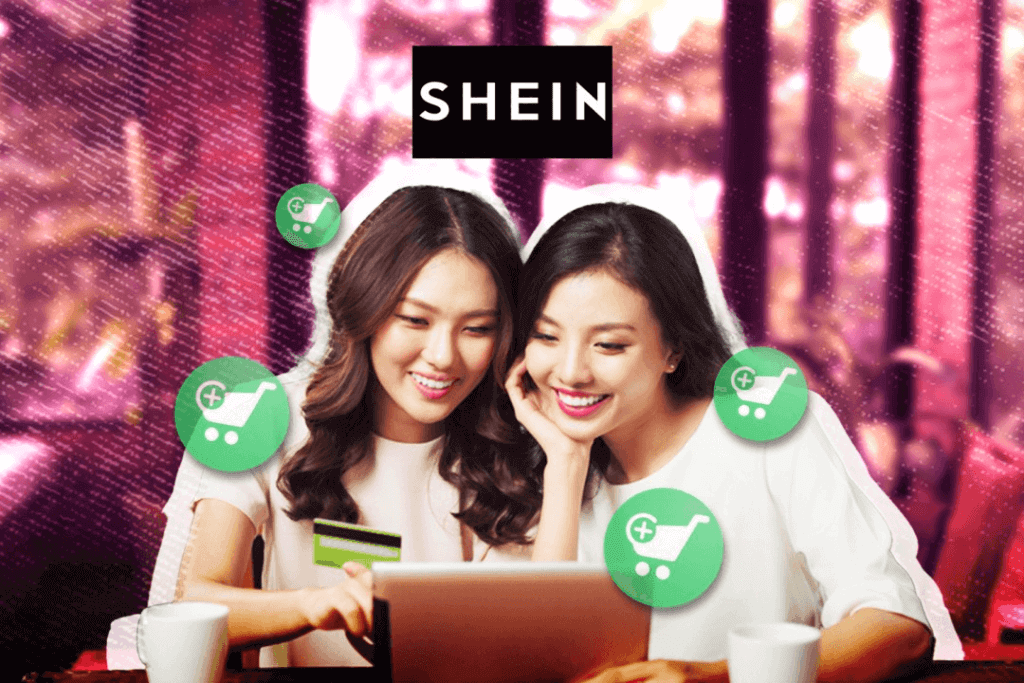 Chinese fast fashion company Shein has silently overtaken the world of retail fashion, all without having any physical stores and minimal use of traditional marketing methods. This is how they did it.
If you don't know what Shein is, you're probably one (or more) of three things: 1.) male, 2.) above the age of 25, or 3.) you do all your shopping at the mall. If it's the third one, then you've probably heard of H&M and Zara, the world's top fast fashion brands—until recently.
At its latest funding round, e-commerce company Shein was valued at a whopping $100 billion. That's more than H&M and Zara combined.
So how did a brand without any brick-and-mortar stores overtake these fast fashion giants?
Shein and its ingenious business model
Shein operates on an on-demand business model, meaning they release new designs in small batches, and only mass-produce items that sell really well. With this model, Shein can bring in 2,000 new items a week without having to worry about inventory.
They're able to do this because their supply chain is designed to pump out new products up to three times faster than their competitors. That, plus its intuitive and frankly scary algorithm that allows them to keep up with latest trends and what their consumers really want, is only one part of Shein's secret success formula.
Shein has worked with celebrities like Madelaine Petsch, and regularly taps influencers with smaller followings to promote their brand. Sponsored posts like these help them reach wider customer bases and build brand reputation. After all, if you see someone you like wearing a brand, you're more likely to buy from them.
But that's not all. Shein's insanely cheap pricing and constant influx of new items is practically bait for content creators. Tiktok influencers can buy a large number of items and showcase them in a "haul" video. The more items they show in the haul, the more impressive it is—and the more their audience becomes interested in the brand.
Building loyalty—despite controversy
Shein did not become the e-commerce monster that it is without getting its hands dirty. Shein, and the fast fashion industry in general, has been heavily criticized for stealing designs from artists, being generally bad for the environment, and encouraging a culture of overconsumption.
But despite it all, people still keep buying from them.
Shein has mastered the art of building loyalty. Their affiliate program encourages buyers to promote their products on their social media accounts, and in exchange, affiliates get a commission from each referred sale. They also have exclusive memberships and generous reward systems that incentivize buyers to leave reviews and post photos of their purchases.
All of the aforementioned factors stack up like building blocks, creating a perfect storm of trendy, affordable, guilt-inducing, and addicting fashion. You see someone post a haul and you think "oh, those clothes are cute!" TikTok recommends similar videos, you watch a few, and all of a sudden now you're seeing Shein in every app and every website, the low cost of their items heavily featured in every ad.
Before you know it, Shein is at the forefront of your mind.
Shein's marketing is effective because it holds your hand through the entire process. They've become masters at piquing and sustaining consumer interest—before you even realize it, you're not just a casual window shopper looking at what the app has to offer. All of a sudden you're clicking "Add to cart."
And okay, I'll admit, I was one of those casual window shoppers. I was just looking at cute clothes, and then the next thing I knew, I clicked "Add to cart." Do I feel bad about it? Yes. Am I happy with my purchase? Also yes.
Gen Z prides itself in its wokeness. We care about a lot of things, and we don't shut up about the things we care about. But Shein's primary audience, despite being sketchy, is women aged 18-24—it's us.
The fact is, shopping for sustainable and ethically sourced clothing can be expensive. Shein offers items that are decent quality, size-inclusive, and dirt cheap—and I am a struggling large-bodied woman in her early 20s who just wants to look nice.
So even though we
feel bad about it
, people like me will likely continue to buy from fast fashion brands like Shein. And it doesn't help that Shein's marketing strategy is so damn good, it makes you forget you're doing something bad.
M2 Communications is a PR agency in the Philippines that specializes in business, technology, and lifestyle communications. We offer a range of PR Advisory and Reputation Management services to help brands tell meaningful and compelling stories. Learn more about the clients we've worked with on our Partners Page.