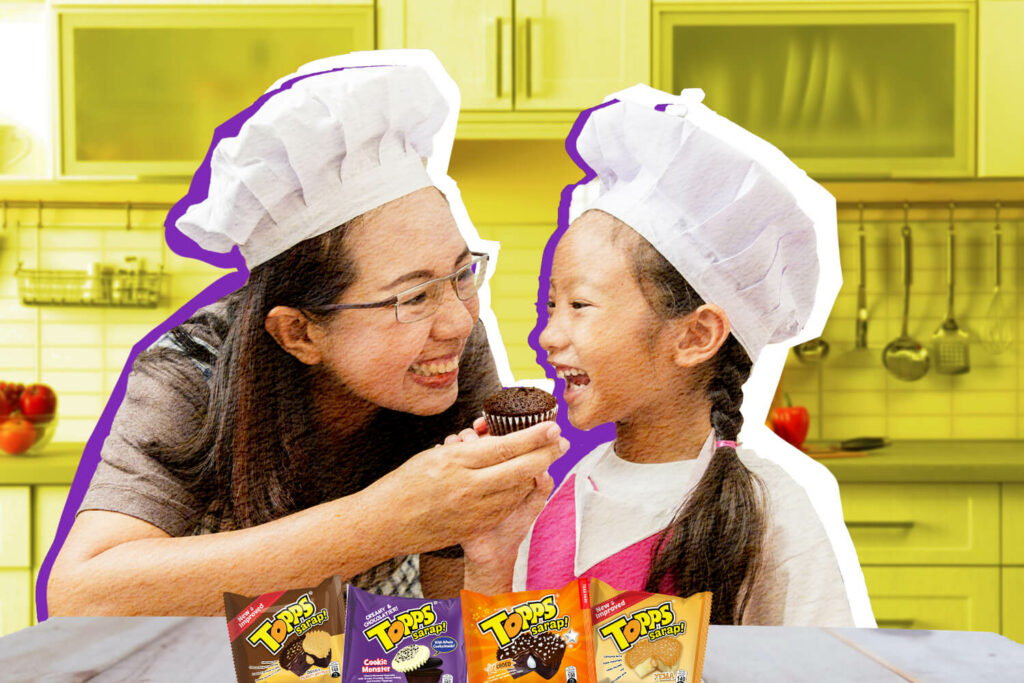 Content Ideation and Creation for TOPPS Sarap Campaign
TOPPS Sarap needed to think of ways to relay that they are a snack that TOPPS the pandemic—the snack that helps motivate kids and gets the family together during the lockdown period.
Both sustaining and improving engagement was important for the brand.
Catering to both moms and kids was important. The result of content ideation and creation of M2 for edu-tainment contents is a combination of both learning and fun in the social media posts. Moms and kids use these as avenues for them to showcase and hone their skills by participating and sharing their outputs in the comments section. The importance of family bonding is reflected in our contents by providing tips and examples that households can follow.
For the kids, ToppSquad Characters were created. Each squad member has a specific talent striving to be inclusive to as many kinds of children as possible — covering the artistic, athletic, academically inclined, musically inclined, and those who are into cooking/baking.
Everyone loves a little competition. ToppStar Best Sa Bahay Contest is an ongoing contest that is a great way to keep our community engaged and active amidst the pandemic. The contest is all about the children honing and showcasing their skills in acting, singing, dancing, and playing instruments. M2.0 tapped Melai Cantiveros, a well-known Filipino actress and mother, to be our key influencer and help drive engagements and entries.
M2.0 was able to bring the community size to 199,623 after already hitting the 197k milestone in the middle of 2021. Since the start of the campaign, the Facebook page was able to reach 70,957,230. The posts alone have reached 25,160,739 social media users.
With page visits reaching 83,827 and an average of 92 entries per challenge in the ongoing contest, TOPPS Sarap stays on top with no signs of dropping anytime soon.