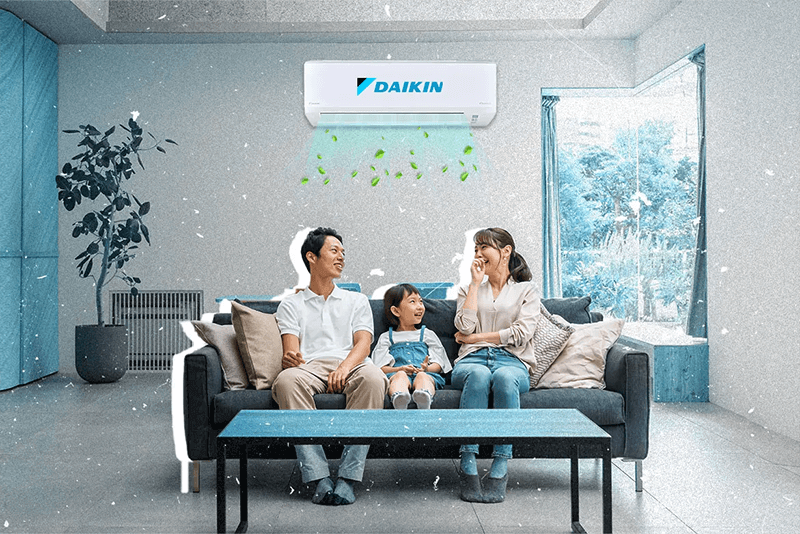 How Daikin Highlighted Its Brand Proposition
Breathing in a Fresh Take
As an air conditioning solutions provider, Daikin provides air conditioning products and services for practically all types of air conditioning needs and offers a complete line-up of residential, commercial and industrial products that promote environmental protection, energy savings, comfort, peace of mind, safety and health. The brand aims to provide total air conditioning solutions to the Philippine market that promote comfort, and top-of-the-line products and services through leading-edge technology.
With the COVID-19 pandemic prompting the people to reconsider their lifestyles and how we value the quality of the air around us, Daikin was aiming to highlight their brand proposition against the top players in the industry.
Our themes were focused on showcasing how Daikin, the world's leading air conditioning manufacturer, continues to make sure families are able to access both clean air and a comfortable living/working environment during this very challenging time. This covers press releases about Daikin's newest product line-up with all the benefits that are important to their valued clients, how it supports businesses opening up as the country recovers, partnerships to accelerate the growth of the aircon industry in the country, and their CSR activities.
We also arranged an exclusive interview with Takayoshi Miki, President of Daikin Philippine Air Conditioning, to drive brand SOV.
Aside from the standard PR metrics, our Unique Media Intelligence Reporting (through MMI) provides an in-depth media monitoring in understanding of the quality and quantity of the company's media exposure, including regional newspapers and other print media and online channels. This is reflected in our monthly reports that have been very helpful in tracking Daikin's share of voice, and keeping our eye on the topics being covered and published by our competitors. This helped us craft more engaging and creative story angles for the brand.
Through M2.0's PR services for Daikin, we were able to further increase the brand's SOV and extend its reach by gaining outstanding media pickups across online, print publications and blogs. Despite the steep competition with other established brands, Daikin continues to remain in the market conversation for clean, safe, and quality air conditioning products.