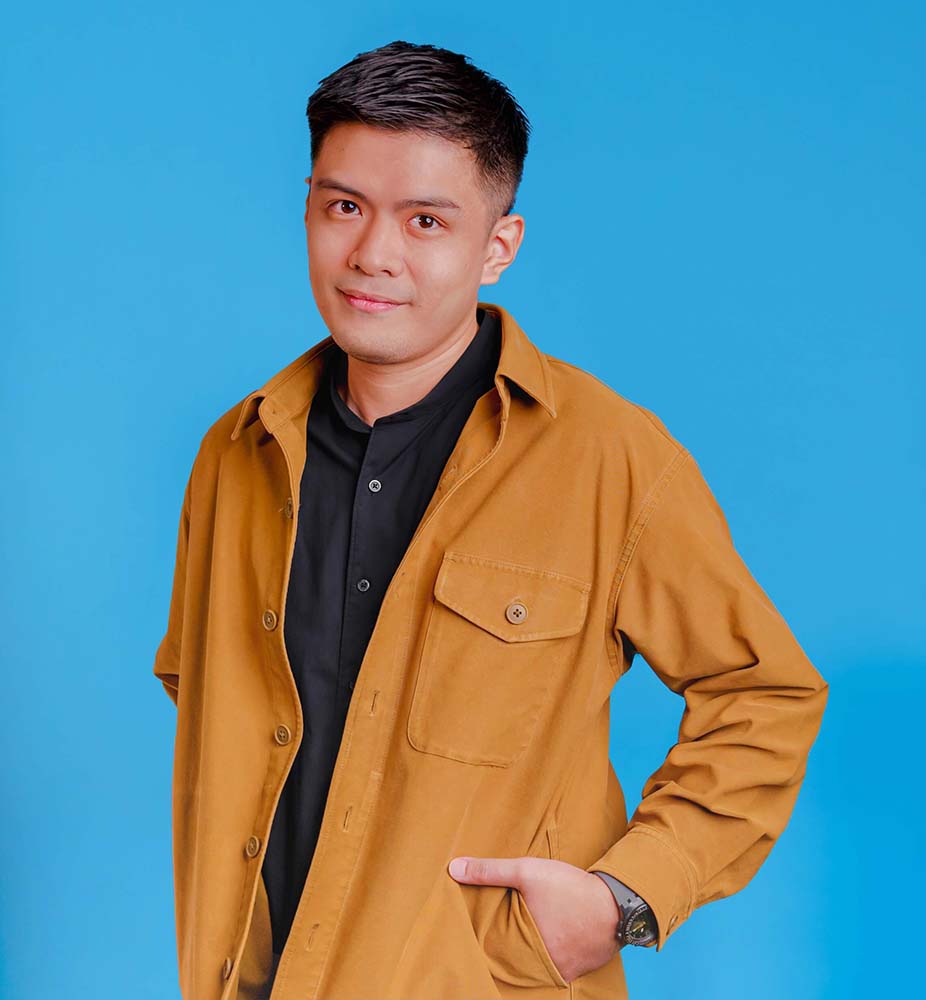 Eight years ago, I started out in M2.0 as a graphic designer then moved on to a creative director role working on projects for Merck Sharp & Dohme, MPower, and SM Investments. Today, as the Design Lead of the UI/UX team, my work revolves around building website development products, globalizing our media monitoring platform, and creating user- and data-friendly interfaces and experiences.
Whether it's an app, website, or saas product, I'm in charge of ensuring that the designs we create uphold the principles and strategies that M2.0 has built its reputation on. It does help that I enjoy the challenge of creating something that not only looks good, but is also functional and intuitive to use.
Aside from design, I'm also obsessed with basketball. I'm proud to share that I'm a two-time M2.0 Fantasy Basketball Office League Champion, who once turned down a colleague's birthday party invite to attend Lebron James' Philippine tour—that last bit I'm not so proud of.