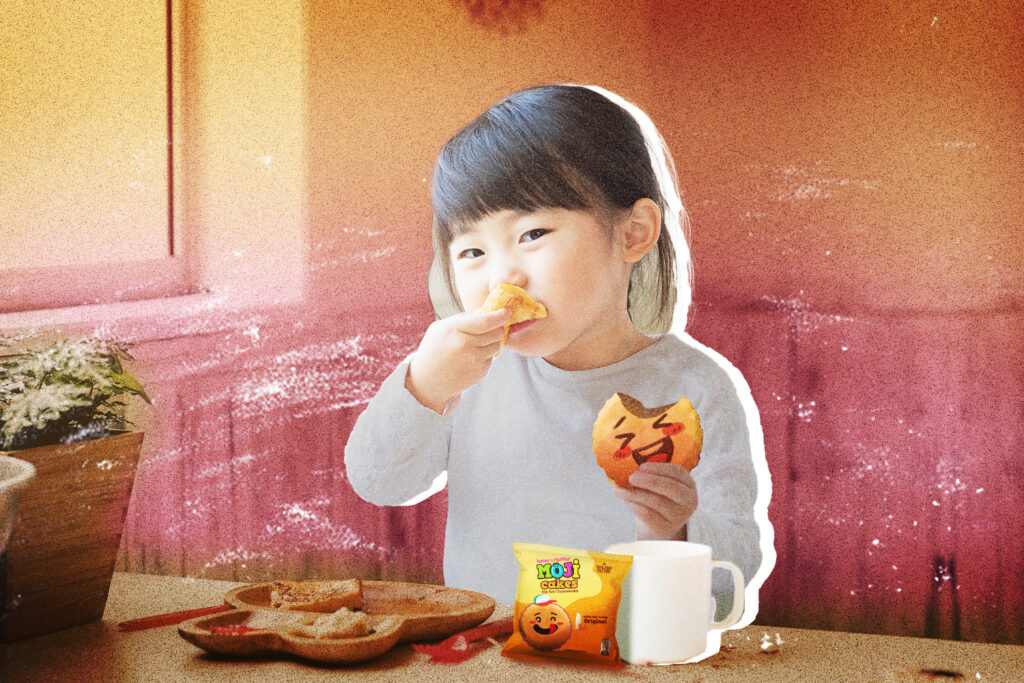 Brand Reputation Management with Moji Cakes
Moji Cakes wanted to put itself forward as the ideal cheesecake snack. With similar taste and quality with other leading competitors in the market, and with the added fun and engaging visuals on its print, the brand just needed help getting the word out there.
They were targeting kids aged 7-12 years old from the C households nationwide who are forced to stay at home given the lockdowns. They're easily bored and are always looking for something fun to do. And what do we usually like to do when we're bored? Eat lots of snacks.
Creating awareness and interest for Moji Cakes, the newest soft-baked, non-filled cake offering from Rebisco, needed more than just colorful packaging for people to take notice. Facebook page creation and building up its own fan base from 0 meant keeping engagement rate high despite being a new player in a highly saturated market.
Establishing the brand persona is crucial in brand reputation management. Separating a specific brand from the pack to stand out on social media can be challenging, particularly if it is new and with limited resources. That said, Moji Cakes was still able to cut through the noise and create awareness on Facebook specifically by reinforcing its fun persona to its target audience. Through our fun and light-hearted content, we were able to capture the hearts and attention of our target market and keep them engaged all throughout the year.
Crafting targeted and engaging content came in the forms of giveaways, games, and a variety of creatives such as photos and gifs. All these contributed to high engagement rates with organic interactions every month as the growing audience would anticipate what would be posted next.
M2.0 was able to help Moji Cakes gain 9,335 new fans in a span of 8 months from the time the account was made. (Feb – Oct 2021). A community was built with their constant engagement on our page. In fact, our monthly average engagement rate has always been above average (4%) and has gone up as high as 47.780% in September 2021.